Day 3 - Inclusive Prosperity: New policy imperatives
What does it take to design inclusive policies to deliver Energy for Prosperity?
Watch the full day's video stream:
Accelerating Action on Sustainable Development Goals
"The issue is emissions- if we're going to really make an impact on emissions we need out of the box innovative ideas."
Accelerating Action on Sustainable Development Goals
"Commitments are great but action needs to follow. Civil society has a very important role to play in holding governments to account."
Accelerating Action on Sustainable Development Goals
"Governments, global organisations & corporations cannot operate by themselves. It takes a collective effort. It's a shared responsibility and we have to work together."
RELEASES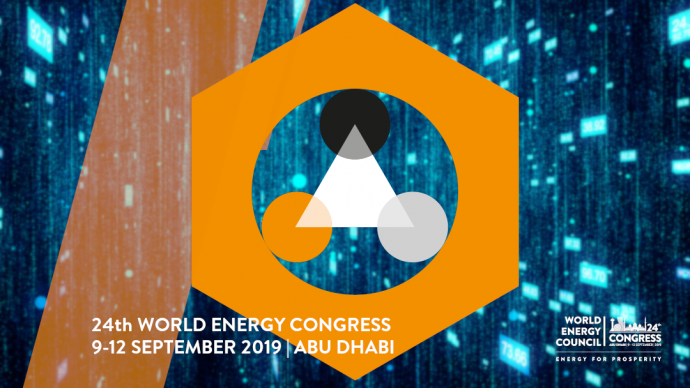 WORLD ENERGY TRILEMMA INDEX | 2019
The World Energy Council has launched its updated Trilemma Index in partnership with Oliver Wyman.
The Trilemma Index is one of five tools in the Council's Leader's Toolkit and has been improved to enable users to compare their current rating with past performances.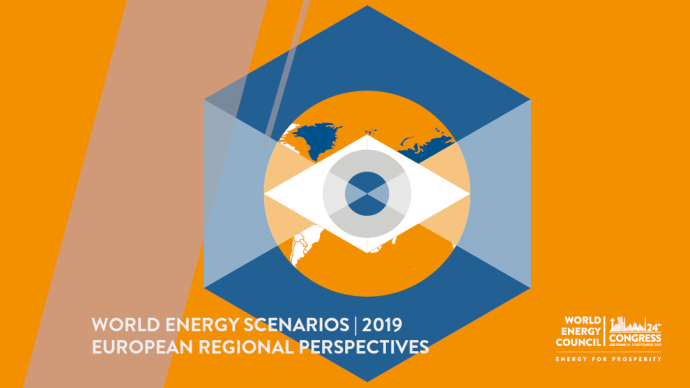 EUROPEAN REGIONAL PERSPECTIVES
European Regional Perspectives were released today as part of the World Energy Scenarios | 2019 launched earlier this week at the 24th World Energy Congress. Regional Scenarios were produced in partnership with the Paul Scherrer Institute.
---
SESSION HIGHLIGHTS
POWER, POLICIES AND PURPOSE: A NEW ERA OF ENERGY GEOPOLITICS
Panel discussions included the decreasing importance of oil and the need to provide electricity for more than 1 billion who still do not have energy access. The necessity for increased cross-sector interconnections and the challenge of integrating diverse energy resources were also highlighted.
Carlos Pascual, Senior Vice President of Global Energy & International Affairs at IHS Markit moderated Christian Zinglersen, Head of Secretariat at the Clean Energy Ministerial Secretariat, Francesco La Camera, Director General of the IRENA, Frederick Kempe, President and Chief Executive Officer of the Atlantic Council and Jean-Marie Dauger, Co-Chair of the World Energy Council.
Accelerating Action on Sustainable Development Goals
"It's not all doom & gloom. We will get there. Keep that hope going & look to others for best practice."
Power, policies and purpose: a new era of energy geopolitics
"Time matters, & how we manage the politics of this process of change is absolutely key."

Hanife Ymer
Vice President, Internal Audit
Mubadala Investment Company
Hanife brings 20 years of professional experience across areas of strategy; marketing, business development; communications; internal and external audit (non-financial / ESG); governance; risk management and stakeholder engagement.
Previously, she was with KPMG Lower Gulf and KPMG Australia as a Director (including Director in Charge) in sustainability for 19 years.

Her sustainability experience extends across the full range of issues, with specialization in sustainable finance / ESG management. Hanife has focused on the financial services sector for the last 10 years, including work in the Australian, Asian; and Middle Eastern markets.
Read More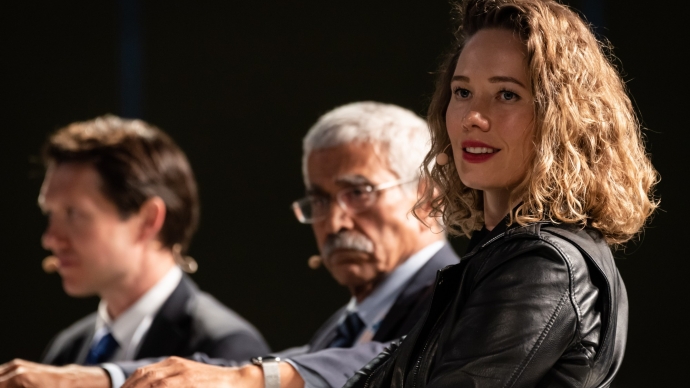 NAVIGATING THE FUTURE: WHAT'S ON TOP OF MIND FOR ENERGY PROFESSIONALS?
Blockchain is enabling consumers to become prosumers, but still lacks attractiveness for investors because regulation and legislation have been slow to catch up with consumer demand.
Jon Dee, Founder and Managing Director, DoSomething Foundation – RE100 moderated Dr. Adnan Shihab-Eldin, Director General at Kuwait Foundation For The Advancement Of Science, Anya Nova, Crypto Economist at Power Ledger, Filippo Gaddo, Director at ARUP, Dr. Michael Webber, Chief Science and Technology Officer at ENGIE and Dr. Tatiana Mitrova Director of the Moscow School Of Management Skolkovo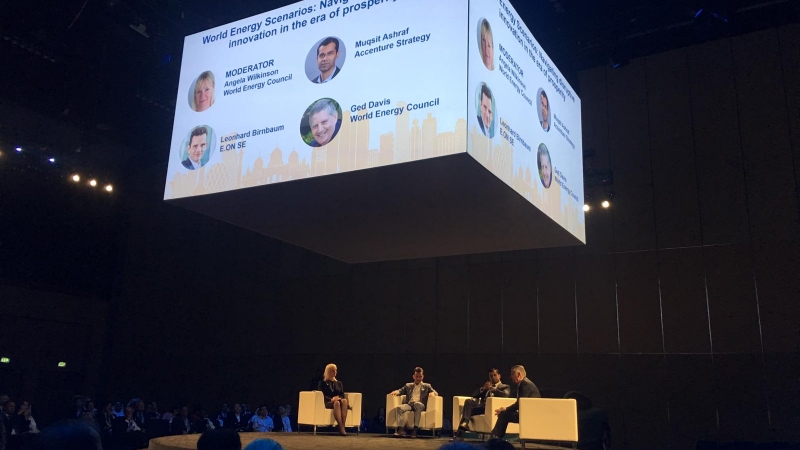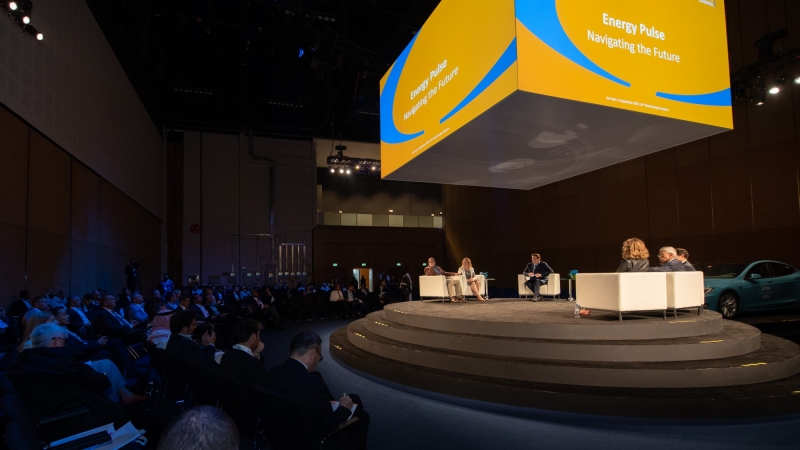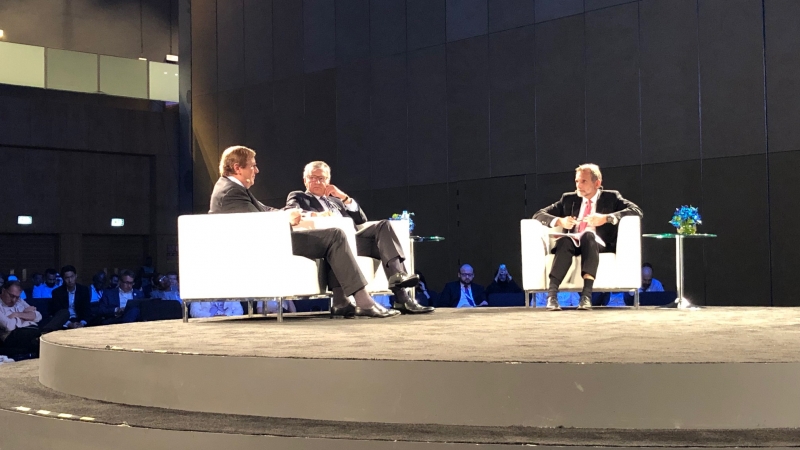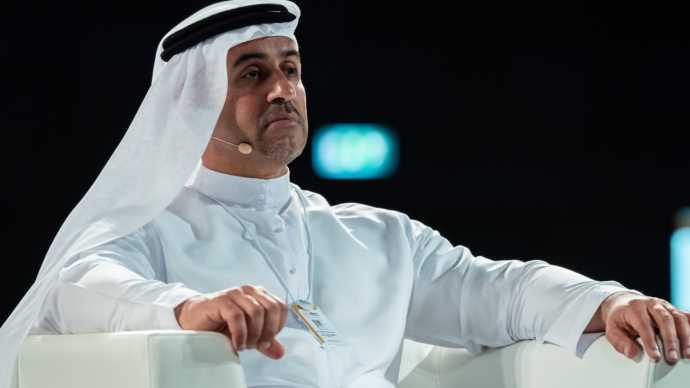 ACCELERATING ACTION ON SDGs AND THE CARBON+ AGENDA
Highlights:
- Sustainable Development Goals are too broad
- The private sector needs to set itself less abstract and achievable goals to change public perception and in order to tell success stories
- Need to use technologies to accelerate otherwise we won't be able to achieve the Paris Agreement.
Hanife Ymer of the Mubadala Investment Company moderated H.E. Sok Khavan, Secretary of State in Cambodia, H.E. Abdullah Nasser Lootah, Director General of the Federal Competitiveness and Statistics Authority, Anaïs Amazit, Head of Africa Operations at Barefoot College, Elana Laichena, Founder & Chief Executive Officer at Acacia Innovations and Paul Smith Lomas, Chief Executive Officer at Practical Action.
Comments
No comments have been posted