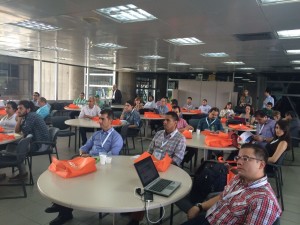 Since the launch in Argentina in 2014 of the first World Energy Academy programme designed to provide national level training programmes, countries from every region have expressed their support of the initiative.

Almost 20 countries, such as Estonia and Lebanon are planning to shortly set up Academies, with nine countries saying they will set up Academies in 2015. Academies in Colombia, Italy, and most recently Mexico, are already off the ground.

Commenting on the recent launch of the Mexican Academy, Pablo Marcelo Mulas Del Pozo, Secretary of the Mexican Members Committee, said: "We decided to follow in the steps of our Argentinian friends with an Academy course on the actualisation of energy systems. The course was based on World Energy Council reports and was coordinated by José Ma. Valenzuela a FEL-100 member - over ninety people from industry, government and academia attended.

"Next year we hope to run another Academy course with a module on the social aspects of energy, social responsibility and what has become a real problem in Mexico."

The Academy programme has only been running for a little over a year, but many countries are already taking up the idea and starting to establish their own Academy programmes. The aim of the Academy programme is to give the bigger 'helicopter' perspective on critical energy issues using World Energy Council reports as a key reference point for guiding discussions. The course aims to give anyone in the energy sector the skills they need for operating in today's increasingly complex world, and is a useful point of reference for anyone in their professional energy careers looking to update themselves on the critical factors shaping the energy industry today.
Comments
No comments have been posted