Christoph Frei
Christoph Frei is the World Energy Council's fifth Secretary General. Since joining the World Energy Council in 2009, Dr Frei's priorities have been to mobilise international energy leaders and decision-makers to work together towards building a sustainable future, underpinned by robust policymaking. "Energy is undergoing a deep transition," he says. "The World Energy Council is uniquely placed in being able to bring high-level decision-makers together for dialogue on critical challenges, opportunities and relevant best practices. We act as a catalyst for change to ensure energy is a foundation for prosperity."
Dr Frei's main focus has been to provide world decision-makers with the necessary evidence base and the high-level dialogue platform for energy policies to address the Energy Trilemma – the trade-offs between energy security, energy affordability, and environmental impact mitigation.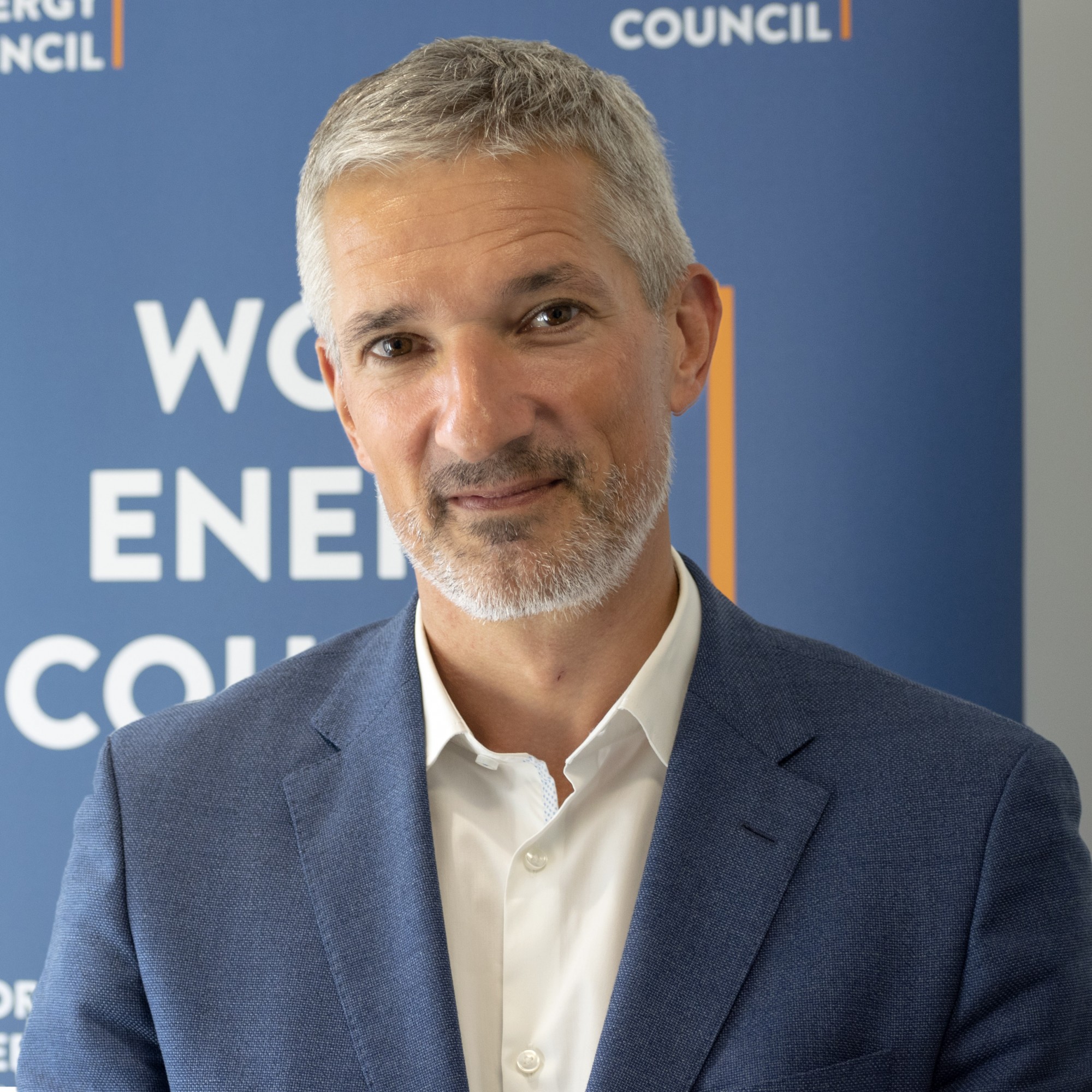 Under Dr Frei's leadership, the World Energy Council has expanded and developed its policy and business insight processes and formed major partnerships which have enhanced the impact and relevance of the 90-year-old organisation.
Dr Christoph Frei has worked tirelessly to expand and enhance the World Energy Council's suite of global energy studies. He pioneered the energy issues monitor, a barometer charting the world's most critical energy issues. He expanded the coverage of the World Energy Council's survey of energy resources to include costs by developing a partnership with Bloomberg New Energy Finance. He has also seen through the early development of the World Energy Council's assessment of country energy policies and supported the vision for a yearly published index. For this, he built a partnership with Oliver Wyman, the management consulting firm, and helped develop the assessment into an ongoing process rather than a one-off study. He also re-launched the World Energy Council's global energy scenarios project with a fresh team and with a partnership with Paul Scherrer Institute, the Science and Engineering Research Centre.
On behalf of the World Energy Council network, Dr Frei has brokered the organisation's support of the UN's Sustainable Energy for All (UNSE4ALL) initiative to benchmark and track country energy policies, and represented the World Energy Council at UNSE4ALL high-level meetings.
To provide a regular high-level dialogue platform for influential energy decision-makers, he instituted the World Energy Leaders' Summits which bring together ministers, CEOs, and international organisations for an informed debate on the critical issues facing the energy world.
Dr Frei has also worked towards strengthening the World Energy Council's financial base. He started the Global Partners programme and strengthened the Patrons Programme, which since 2009 have brought in additional revenue for the organisation.
Dr Frei regularly presents the World Energy Council's strategic insight and global activities at international energy conferences around the world.
Christoph Frei became the World Energy Council's fifth Secretary General in April 2009.
He has recently joined the board of the energy blockchain focused Energy Web Foundation. He has an assignment as Adjunct Professor and acts as Advisor to the President of the Swiss Federal Institute of Technology (EPFL), Lausanne. Before joining the World Energy Council, Dr Frei was Senior Director, Energy Industries & Policy at the World Economic Forum (WEF) and a member of WEF's Executive Council (2001–2009). Previously he held various positions as Research Fellow and Lecturer at Swiss Federal Technical Institutes in Zurich (CEPE/ETHZ), Lausanne (EPFL) and Würenlingen (PSI).
Dr Frei's work and publications have covered energy scenarios, climate & labour market policy, energy water nexus and the future of utilities. He has initiated projects including EPFL's Roundtable on Sustainable Biofuels, the South Africa based Energy Access Partnership, and the World Economic Forum's Partnering Against Corruption Initiative, which in 2008 led Ethisphere to rank him among the 100 most influential people in business ethics.
Dr Frei received his PhD from the Swiss Federal Institute of Technology, Lausanne, in 2001. He holds diplomas in electrical engineering and econometrics, and masters in energy systems and in applied ethics.
Christoph Frei was born in Switzerland in 1969. He speaks fluent English, French, and German, and some Italian and Spanish. He is married and has three children.