WORLD ENERGY WEEK
World Energy Week is the World Energy Council's largest annual gathering dedicated to global energy issues. It is a powerful platform that connects regional realities and priorities with the global energy agenda. World Energy Week brings together the entire energy+ community to address whole energy systems challenges and opportunities, drive practical action and help shape the future of energy.
World Energy Week LIVE 2021
The upcoming World Energy Week will take place from 5-7 October and will be hosted LIVE from Nur-Sultan, Kazakhstan. This digital event will convene leaders and actors from across the Energy+ community, this year's discussions will center on the theme "Energy for better lives", building on the conversations started with our "Humanising energy" initiative.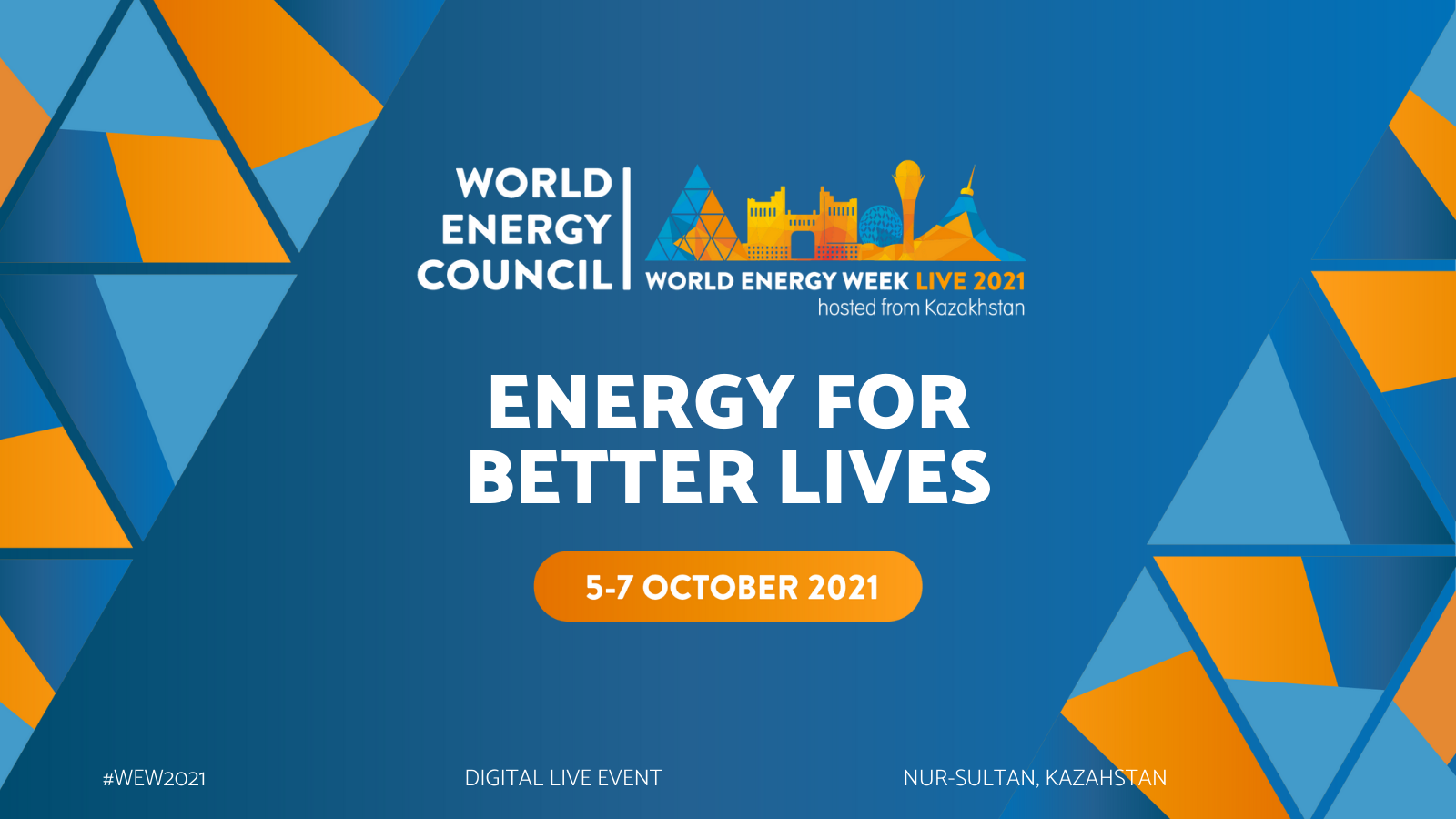 World Energy Week LIVE 2020
Under the theme of Connecting energy societies, World Energy Week Live 2020 took place as an exciting and energising digital-only event from 7-9 October 2020. Our LIVE edition connected stakeholders worldwide in dynamic regional and global dialogue across three days, driven by the Council's Vision 2025 to humanise energy.
Programme sessions are available to watch on demand here.
CONTACT US
To participate in World Energy Week or find out about being a future Member Committee host, please contact the Global Agenda team at global.agenda@worldenergy.org