Project Partners: Accenture Strategy & the Paul Scherrer Institute (PSI)
World Energy Council Scenarios use innovative collaboration, interactive experiences, rigorous research, and analysis to map out plausible energy futures. The practice of developing and using scenarios emerged as a way to provide an inclusive and strategic framework enabling big picture thinking and deeper assumptions, choices and options. The Council has been developing scenarios for almost two decades.
The scenarios can be used in order to:
Explore plausible pathways for the transition to a low-carbon economy
Better understand and prepare for the new threats and opportunities of the global energy transition
Provide a framework to think 'outside the box' of existing solutions and policies and to forge new common ground
Explore new opportunities and test key assumptions
Facilitate understanding of the role of business model innovation in energy transition
Encourage deeper insights into energy transitions on national, regional and global levels
Inform strategic decisions, enabling leaders to discover or design solutions to the emerging connected energy challenges
What's new?
The world of energy is being reshaped by a set of fundamental drivers, which we term the "Grand Transition". These drivers provide the broader context for determining global energy pathways to 2040.
Since the World Energy Council last published its World Energy Scenarios in 2016, we have experienced three years of comparatively high, carbon-centric energy demand and a marked acceleration in renewable energy developments. A new pattern of geostrategic competition is emerging that is further straining the multilateral system and impacting global trade. What has changed most, however, is the speed and volatility of changes and unevenness of impacts. Fragmentation and polarisation of leadership and poor economic returns limiting the license to invest for market players are emerging as some of the biggest risks in managing successful energy transition. Meanwhile, energy leaders are also challenged to make sense of the fast-shifting landscape of innovation and the new spirt of entrepreneurialism in energy. A fresh focus on energy systems innovation and the emerging phenomenon of "disruption-as-usual" is both timely and relevant to energy transition leaders within and beyond the energy sector.
The energy system implications of this 2019 scenario-based update include:
ALL THREE WORLD ENERGY SCENARIOS HAVE BEEN VALIDATED by signals in all regions and are perceived as more relevant than ever.
GLOBAL PRIMARY ENERGY DEMAND MOMENTUM REMAINS in line with the 2016 scenario modelling, with per capita energy consumption projected to peak in the 2020s.
ELECTRIFICATION EXTENDS TO MORE USES AND USERS, driving decarbonisation rates; however, the question of hard-to-abate sectors and non-electrified uses remains open.
A NEW MOBILITY REVOLUTION, which is dependent on infrastructure, is gathering momentum, with the potential to disrupt the entire energy landscape in the longer term.
ENERGY EFFICIENCY GAINS ARE CRITICAL to manage energy demand from industrial, residential and commercial sectors and to avoid reducing climate change momentum.
NEW OPPORTUNITIES ARE EMERGING to provide energy-plus services in an increasingly consumer-centric energy system.
INFRASTRUCTURE INNOVATION AND INVESTMENT, and proactive policies are necessary to secure affordable decarbonisation and socially just energy transitions.
NEW NET-ZERO CARBON TECHNOLOGIES PATHWAYS (including hydrogen) and carbon abatement mechanisms (including Carbon Capture, Usage and Storage (CCUS)) emerge and start to scale by 2040.
ACHIEVING PARIS AGREEMENT TARGETS REMAINS ELUSIVE, with none of the 2019 scenarios meeting the 2°C target agreed to in the UNFCCC Paris Agreement.
THREE SCENARIOS FOR FUTURE ENERGY PATHWAYS
In 2016, the World Energy Council (the "Council") and its scenarios partners, Accenture Strategy Energy and the Paul Scherrer Institute, published a new set of World Energy Scenarios describing three different plausible pathways for energy transition. The scenarios adopted a time horizon to 2060 to focus on the responses to the challenge of global climate change.
Over the last three years, this scenario framework has been validated by input from the Council's extensive energy expert member community and annual surveys of energy leaders. The three scenarios are perceived by these experts to be more relevant than ever. Discussion of member input has added interesting nuances to each scenario archetype. In this round, the Council has adopted a medium-term time horizon of 2040 and focused on the implications of broader and disruptive innovation for the energy industry.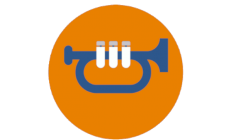 A market-led, digitally disrupted world with faster-paced and more uneven economic growth. Recent signals suggest that this entrepreneurial future might accelerate clean energy access on both global and local scales, whilst presenting new systems integration, cyber security and data privacy challenges.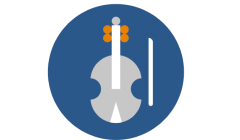 A strong, coordinated, policy-led world, with long-term planning and united global action to address connected challenges, including inequitable access and affordable decarbonisation. Recent signals suggest increased activism and commitment to addressing climate change at the sub-national level, and an expansion of the focus from climate change mitigation to a broader, socially inclusive and economically affordable sustainable development agenda.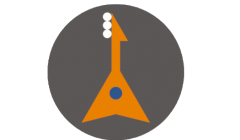 A fragmented world with inward-looking policies, lower growth and less global cooperation. Recent signals, such as the rise of populist leaders and uncertainty about the outlook for international cooperation, imply that this scenario is also evolving into a story of regionally firmer security foundations rather than total fragmentation and "harder rocks."
The focused refresh of the scenarios provides new insights into the broader and fast-shifting landscape of innovation, which is emerging from within and beyond the energy system and includes not only new energy technologies but also non-energy technological innovations and a new spirit of entrepreneurialism in energy. The scenarios redirect energy leaders' attention to other non-technological innovations such as new consumer behaviours and innovative business models that disrupt existing value chains and can reshape the whole energy system.