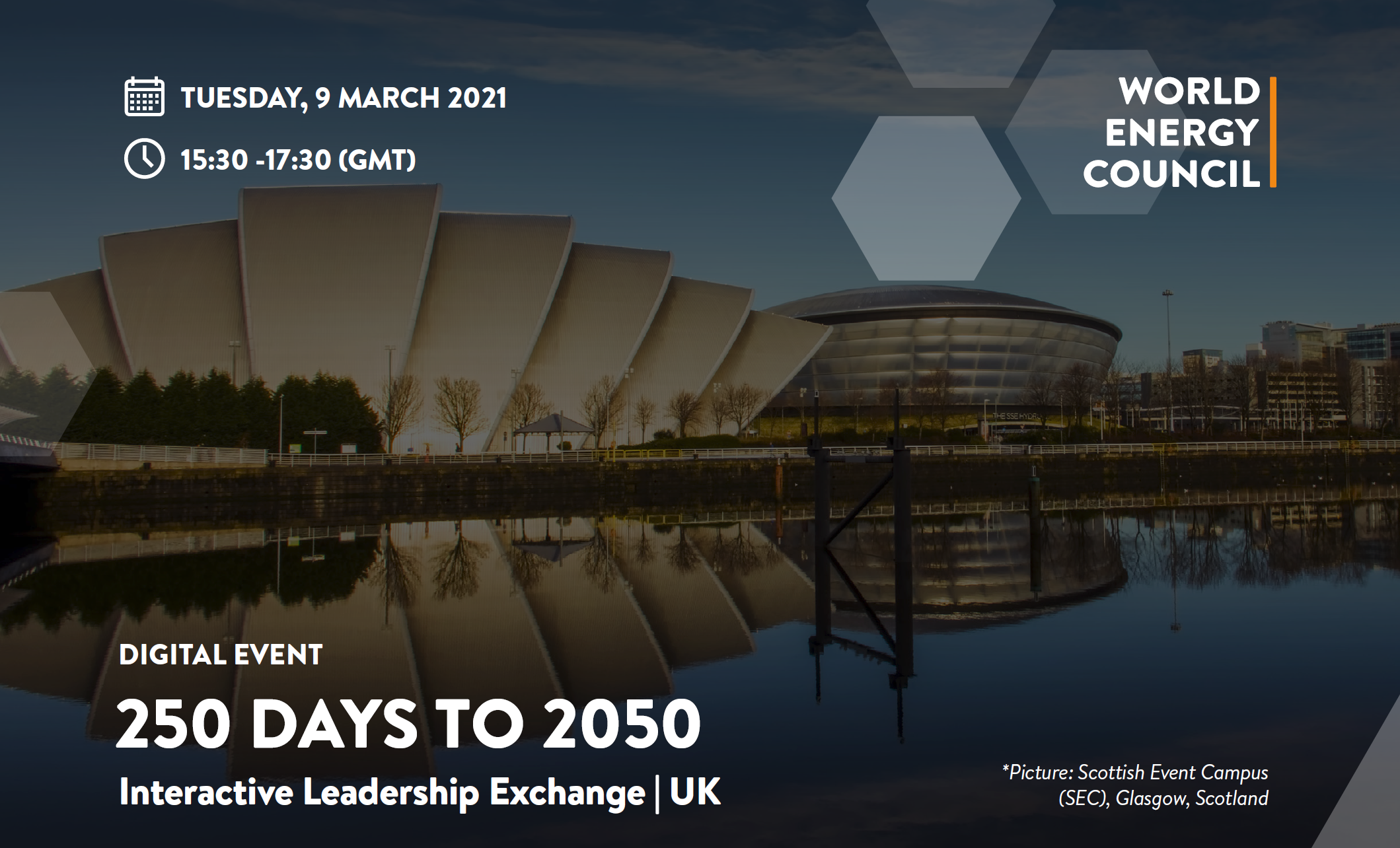 250 Days to 2050
Tuesday, 9 March 2021
15:30-17:30 GMT
The World Energy Council is convening senior UK energy stakeholders from within the industry and beyond for an interactive leadership exchange on how we close the gap between affordable energy and climate neutrality. Taking place 250 days before COP-26 is hosted by the UK – which has as its ambition to reach a net-zero carbon target by 2050 – our 250 Days to 2050 digital event will be a timely and relevant action agenda at a critical turning point for UK energy transition.
The session aim is an action plan that links the Council's global imperative on Humanising Energy with the Race-to-Zero agendas, such as: the challenges of an affordable and human pace in the race to zero; progressing resilience by recognising diversity in recovery; and resetting market design to engage with the new pull of people power and enable customer-centricity.
250 Days to 2050 is a private, invitation-only strategic discussion.