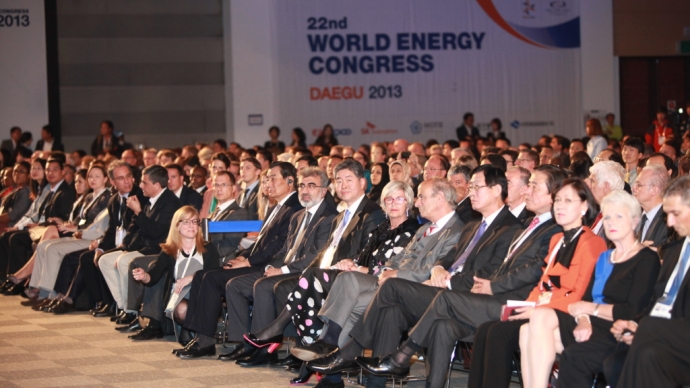 What are the energy realities? Challenging the myths, defining the future
The 22nd World Energy Congress was held in Daegu, Korea, in October 2013 and marked the 90th anniversary of the world's largest and most prestigious energy event with more than 7500 participants from 123 countries. These included 270 speakers from 68 countries, who discussed the most urgent energy challenges in an extensive four-day programme.
The World Energy Council exposed the myths informing the energy debate, defined a path to a more sustainable energy future and called for policymakers and industry leaders to "get real". The Council urged stakeholders to take urgent and incisive actions to develop and transform the global energy system. Failure to do so could put aspirations on energy security, energy equity and environmental sustainability at serious risk, the WEC cautioned. For the official statement click here.