The global Covid-19 pandemic is a fundamental test of leadership for the energy industry. The World Energy Council is analysing the ongoing impact of the pandemic on energy as well as the responses and changing expectations of the worldwide energy industry, drawing on surveys of our global network of energy organisations in nearly 100 countries and the Council's expertise in impartial and actionable energy futures thinking to provide.
The ongoing surveys not only provides insight into the crisis' impacts but has enabled the development of plausible and alternative scenarios of what might happen. Organisations, governments, innovators and experts have already begun to use these scenarios to stress test exist strategies and to explore and navigate how we can emerge from the COVID-19 shock as a more resilient society and continue to accelerate a successful global energy transition.
Jump to:
Emerging Leadership Themes
Stress Testing Exit Strategies (Scenarios)
Moving Forward (Futures Radar)
Implications for Long-Term Energy Transition
LOOKING BACK
The energy industry worldwide was already facing a build-up of new global risks and stressors:
Sluggish global economy and increased inequalities within and between countries
Oil supply glut and oversupply of gas, weaker oil and gas prices
Stepped up climate change momentum in response to rising energy-related emissions
IMMEDIATE IMPACTS AND ACTIONS
Highlights of results from regular surveys of our worldwide network indicate:
Three key impacts – drop in demand, weak cashflow, shift to digital ways of working
Increasing expectations of a new normal, but not for 12-18 months after peak crisis
Opinions on the outlook for the climate change agenda are split three ways: derail, delay, and redesign (leading to more ambitious, behaviour-centric policies)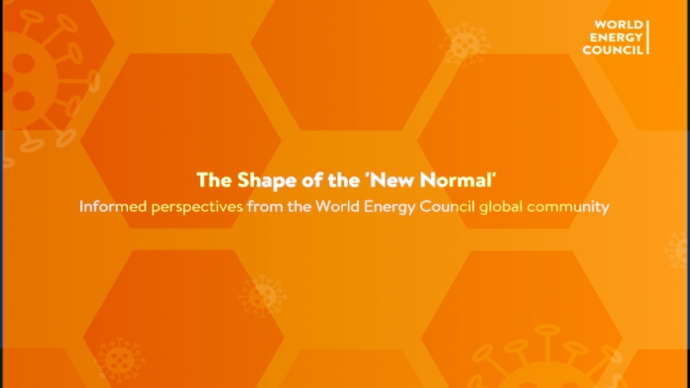 Survey 2: The Shape of the 'New Normal' - Outlook for Energy Systems and Energy Transition
Read More
MANAGING THROUGH CRISIS
The experience and impacts of the crisis are highly uneven in timing (peak impact) and on regions, national economies, energy sectors and segments of society. Our surveys indicate that energy firms are adopting a three-step model – respond, rebuild, recreate – to manage the crisis.
EMERGING LEADERSHIP THEMES
Our surveys highlight three leadership themes:
Resilience – extended to people and value chains
Rescue and recovery – fiscal stimulus policies and opportunities for new investment in more diverse pathways for affordable and inclusive climate neutrality
Redesign policies – behavioural transformation, circular and regenerative development for billions of better lives and a healthy planet
STRESS-TESTING EXIT STRATEGIES
There is still much we do not know about Covid-19 and its implications for society and the economy at large. However, energy leaders can engage constructively despite the uncertainty by exploring what might happen. Using scenarios as a starting point for strategic conversations and a decision support tool, energy leaders and their organisations can stress-test and design better post-pandemic strategies.

The Council has identified three major uncertainties – trust, ambition and control of the virus – that are critical to preparing for what might happen in the next 3-5 years. Using these uncertainties the Council has developed a challenging set of four medium-term energy scenarios – Pause, Rewind, Fast-Forward and Re-Record.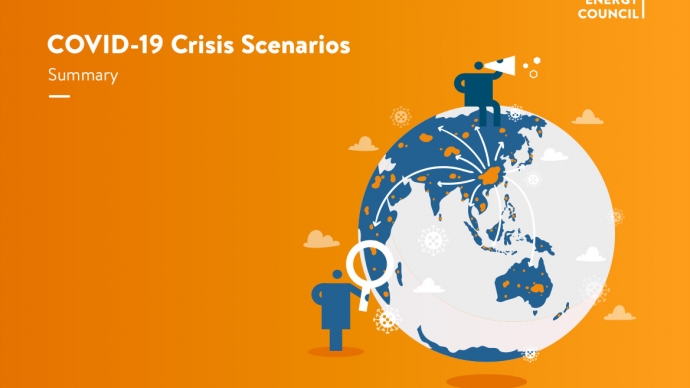 COVID Crisis Scenarios: Summary
While no one knows how this pandemic will change the future, we can identify the relevant signals of change and create plausible scenarios for what lies ahead.
Read More
LOOKING FORWARD
Each scenario describes how overall responses to the current crisis might differ in their impact on existing and new energy system developments. The scenario framework provides a futures radar for detecting and decoding new signals of change from around the world.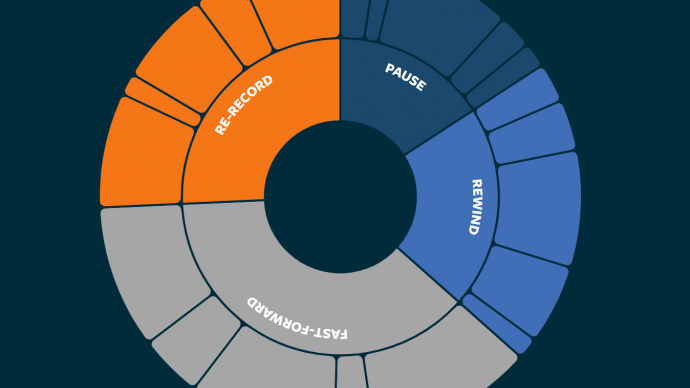 Futures Radar
The World Energy Council is scanning signals of change from around the world to see through the current fog of uncertainty, enhance a strategic conversation on different energy futures and enable orderly global energy transition as the world emerges from crisis. Help to shape the post-pandemic agenda by detecting and sharing signals of change.
Read More
IMPLICATIONS FOR LONG-TERM ENERGY TRANSITION
Since 2016 the Council has been using three scenarios to explore the impact of a new industrial revolution, changing geopolitics and the challenge of climate change and the broader resilience agenda. The three scenarios are defined by:
Rise of digitally empowered consumers (Modern Jazz),
Renewables revolution, surge in hydrogen development and electric vehicles (Unfinshed Symphony),
Turning inward with a focus on national energy security and reduced global trade (Hard Rock).
These scenarios allow organisations to test and design projects, investments, energy strategies and responses to new policies.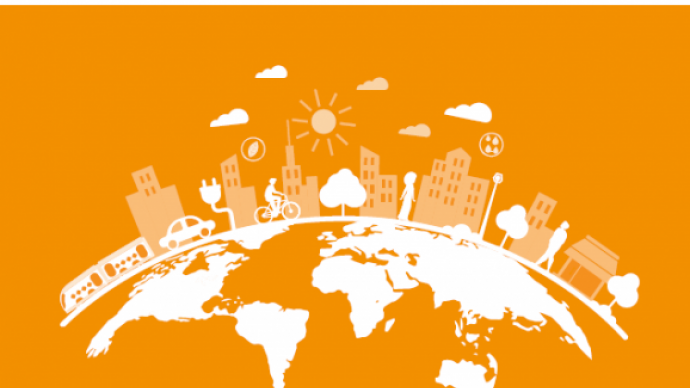 WORLD ENERGY SCENARIOS | 2019
The world of energy is being reshaped by a set of fundamental drivers, which we term the "Grand Transition". These drivers provide the broader context for determining global energy pathways to 2040.
Read More