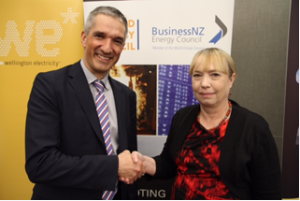 Following support from member committees, the World Energy Council has been formally invited to join the
Asia-Pacific Economic Corporation
(APEC) Energy Working Group (EWG).

As a guest to this key regional economic forum comprised of 21 member economies, the Council looks forward to fully contributing to the work of the APEC EWG. Initially, the Council is providing input to APEC's work on resilience and supporting the broader initiatives of the Energy Working Group and other aspects of the APEC agenda.

Christoph Frei, Secretary General of the World Energy Council said:
"There are many synergies between the work of the Council, the specific work of our members in the Asia region and the work of APEC. I am pleased that some of our insights on Trade Rules have proved useful to APEC in the past and that our work on resilience is also receiving interest. I am sure that as we deepen our collaboration further synergies will emerge."
The confirmation came in a letter from Dr Alan Bollard, Executive Director of the APEC Secretariat ahead of our New Zealand Member Committees
Asia-Pacific Energy Leaders' Summit
which was held in Wellington. At the Summit, Christoph Frei met with Phyllis Yoshida, Deputy Assistant Secretary International Energy Cooperation U.S. Department of Energy, who is the Energy Working Group's 'Lead Shepherd', and where they discussed next steps.