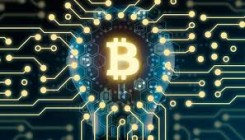 The Council played a central role at Blockchain Live 2018 which brought together leading energy, utility and commodity providers, with Marzia Zafar, Director for Innovation and Issues Monitor, chairing the Energy Forum.

The Forum, one of nine keynote sessions at the event, explored how blockchain, as a key pillar technology of the 4th industrial revolution, is helping organisations realise significant efficiency gains as well as deliver savings to customers. With talks on blockchain case studies from household names in energy, utilities, oil and gas, the Forum explored how blockchain and crypto are helping the green/renewable energy sector as well as local energy markets.
Key presentations included:
• 'A Source of Unbridled Innovation – How Blockchain Could Revolutionise the Energy Sector' - Ana Trbovich; Co- founder Energy Web Foundation
• Global Policy and Regulatory Change – How Nations Are Responding To The Opportunities For Blockchain In Energy: Professor David Shipworth, Professor of Energy, UCL
• Galvanising Renewables with Blockchain: Shifting towards peer-to-peer energy trading models - How is the renewables industry is being galvanised by blockchain and DLT? - James Watson, CEO, SolarPower Europe

Key takeaways:
• It was widely agreed by all participants that blockchain could optimise the existing electricity framework/grid
• SolarPower Europe suggested fuelling their platform on blockchain rather than oracle thus attracting more investors
• Electron highlighted that blockchain is the most efficient system to utilise going forward, making their current operating system more transparent, cleaner and cheaper

The Forum attracted more than 200 people, with the entire event convening approximately three thousand attendees.