Building on previous studies around Europe's opportunities on its Energy Transition path the World Energy Council Netherlands launched a report titled
'Hydrogen - industry as a catalyst, accelerating the decarbonisation of our economy to and post 2030'
.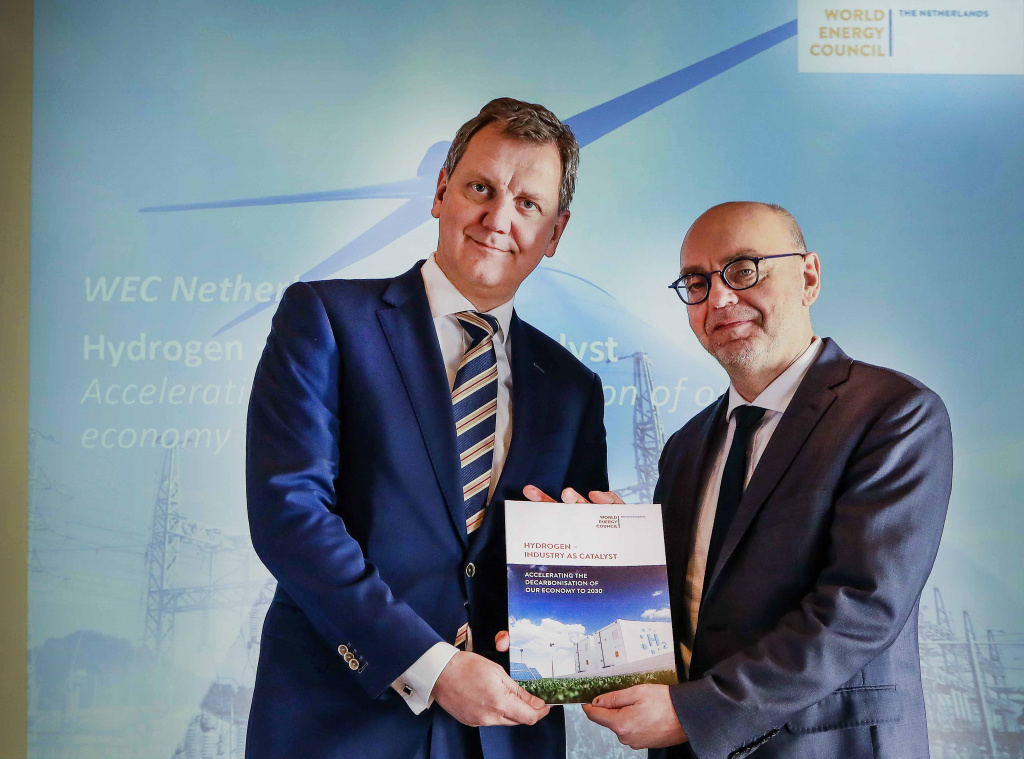 [Missing Picture]
Decarbonisation of energy usage is one of the biggest challenges facing industries globally. Energy usage both as a feedstock and as a source of heat and power need to be rapidly decarbonised with renewable electrons and molecules assuming a much larger share of primary energy consumption.
In this report we look at feedstock applications and energetic usage options of hydrogen in industries. The report explains how developing hydrogen-based production and production processes in the industry can serve as a catalyst to substantial decarbonisation of the economies as a whole.
The report looks at pathways to make and use hydrogen in a much more cost efficient way, calculating what is needed to scale and scope up blue and green hydrogen applications, thus significantly accelerating the decarbonisation process.
Download and read the full report
in this link
.
Comments
No comments have been posted