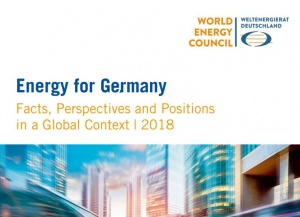 Approximately 95 percent of emissions in the EU-28 transport sector result from road traffic, and its emissions are currently rising.
The World Energy Council emphasises the international dimension and need for cooperation at a European and global level. The reduction of greenhouse gases is such a global challenge that national targets and strategies alone are not enough to solve it. New reduction targets for new cars for the period up to 2030 are currently being discussed at EU level.
What other measures are being taken in the transport sector to achieve the Paris climate agreement targets? What role will e-mobility and synthetic fuels play in the future?
In this context the German member committee of the World Energy Council has been leading debate on current issues in the German energy industry, as well as the latest developments and trends in Europe since 1997.
Compiling up-to-date research and charts, they recently published their 2018 edition of '
Energy for Germany - Facts, Perspectives and Positions in a Global Context
', which primarily focuses on 'Climate Protection in Road Traffic', and a chapter on '
Energy Facts & Figures specific to German
y.'
The committee has now translated these two main chapters into English.
The publication "Energy for Germany" in English language can be downloaded at
https://www.weltenergierat.de/wp-content/uploads/2018/07/83130_DNK_Energie2018_E.pdf
The complete German version incorporating more global energy-related topics can be downloaded in individual chapters at https://www.weltenergierat.de/publikationen/energie-fuer-deutschland/efd-hauptseite/