2017's highly anticipated Africa Energy Indaba, the World Energy Council's annual regional meeting kicked off on 20 February in Johannesburg. Key energy leaders and professionals gathered to share their knowledge, expertise and best practices in order to seek solutions for Africa's energy future.

The Council held a number of high-level ministerial meetings including the Indaba Energy Leader's Dialogue opened by Dr Elham Ibrahim, Vice Chair for Africa at the World Energy Council, which focused on 'Africa's shifting energy trilemma'. Discussions highlighted the challenge facing policymakers as well as energy and finance industry leaders.
His Excellency Samuel Undenge, Minister for Energy, Zimbabwe, said: "Zimbabwe is committed to the energy trilemma and is expanding investment in solar production projects."

The energy trilemma refers to the trade-offs between three dimensions: energy security, social equity (energy access and affordability) and environmental impact mitigation (climate change and local pollution.
Dr Ibrahim said: "Balancing the three elements of the Trilemma is very important for the continent Currently less than 10% of countries within Africa have successfully achieved the Trilemma balance. Unlocking Africa's resource and renewables potential is vital if the continent is to meet rising electricity demand and increase electricity access and security of supply."

"If you look at the Council's 2016 Energy Trilemma Index most of Africa is in the bottom 50%. We also have to take into account large regional differences in energy security, energy equity and environmental sustainability. Attracting investment is essential. Globally, 11bn USD a year is required to achieve 100% electricity access by 2030."

Additional meeting topics focused on the scaling up of renewables through innovative business models and the role of mobile banking solutions.
"The scale of renewables to be developed in the region would require a huge industrial base," commented Dr Karl Rose, Senior Director at the World Energy Council, during the Leaders' Dialogue."

By combining state of the art renewable technology with high-efficiency appliances, latest battery technology, and innovative mobile payment systems that have emerged from the mobile phone revolution, entrepreneurs are delivering household solutions that increase rural electrification rates and scale up renewables in Africa.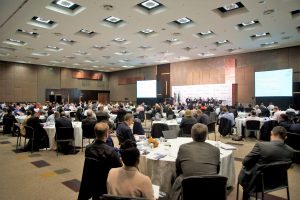 Other key speakers included: Sadique Kebonang, Minister of Mineral Resources, Green Technology and Energy Security, Botswana; and Pierre Matusila, Minister of Energy and Hydraulic Resources, DR Congo. Experts from the financial, construction, utilities, mining, innovations and technologies sectors, as well as Civil Society were also present.
"Africa must go full steam in many directions, rather than wait on governments to address key energy issues," said Christina Ulardic, Director, Head of Market Development Africa, Swiss Re Corporate Solutions."

The World Energy Council also hosted its Africa Regional Meeting which presented an opportunity for the Council's member committees to share their experiences of carrying out deep dives and seminars on the Council's flagship studies, and develop individual action plans based on discussions and key takeaways. Presentations were also given on the Council's 2016 white paper on African Regional Energy Integration.

The meeting brought together workshops focusing on the Trilemma and World Energy Scenarios work, which envisions scenarios to 2060, led by Executive Chair, Ged Davis, and Dr Rose in order to capture the reality of the energy world from an African perspective.
"The challenge for Africa is to reduce the number of years being in a Hard Rock Scenario and move towards Unfinished Symphony," said Dr Rose.

But the outlook is not entirely bleak for Africa. According to the Council's Scenarios, Sub Saharan Africa will leap frog energy generation technologies enabling energy access for all by 2060. "By 2060 Africa will be in the driving seat," said Ged Davis.
The Council's
Scenarios
propose three potential energy futures: Unfinished Symphony, a world in which a more 'intelligent', forward looking and sustainable economic growth model emerges; Modern Jazz, which represents a 'digitally disrupted', innovative and market driven world; and Hard Rock, which explores the consequences of weaker and unsustainable economic growth in a more fragmented world dominated by inward looking policies.
These scenarios can help energy leaders and policymakers assess which are likely to be the most dynamic areas and real game-changers of tomorrow within Sub-Saharan Africa.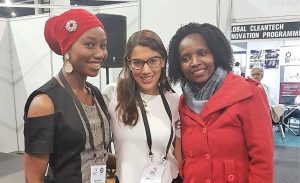 Other Council activities during the Indaba included informative presentations on the future of energy storage and biomass energy, by two of the Council's African Future Energy Leaders, Mervin Azeta and Mercy Manyuchi.