Estonia to Host World Energy Leaders' Summit
The Ministry of Economic Affairs and Communications of Estonia in partnership with the World Energy Council is to host the World Energy Leaders's Summit Estonia 2021 digitally fom studios in Tallinn and London on June 30th, 2021.
The World Energy Leaders' Summit is an annual event attended by the Energy Ministerial and CEO community. It is convened by the World Energy Council, the world's first permanent energy organisation and only truly worldwide and impartial member-based energy charity. The country host rotates each year.
The theme of this year's meeting is "From Transition to Transformation" with a focus on how digitalisation is impacting all energies and the implications for progressing clean, affordable, reliable and equitable energy transitions across the world.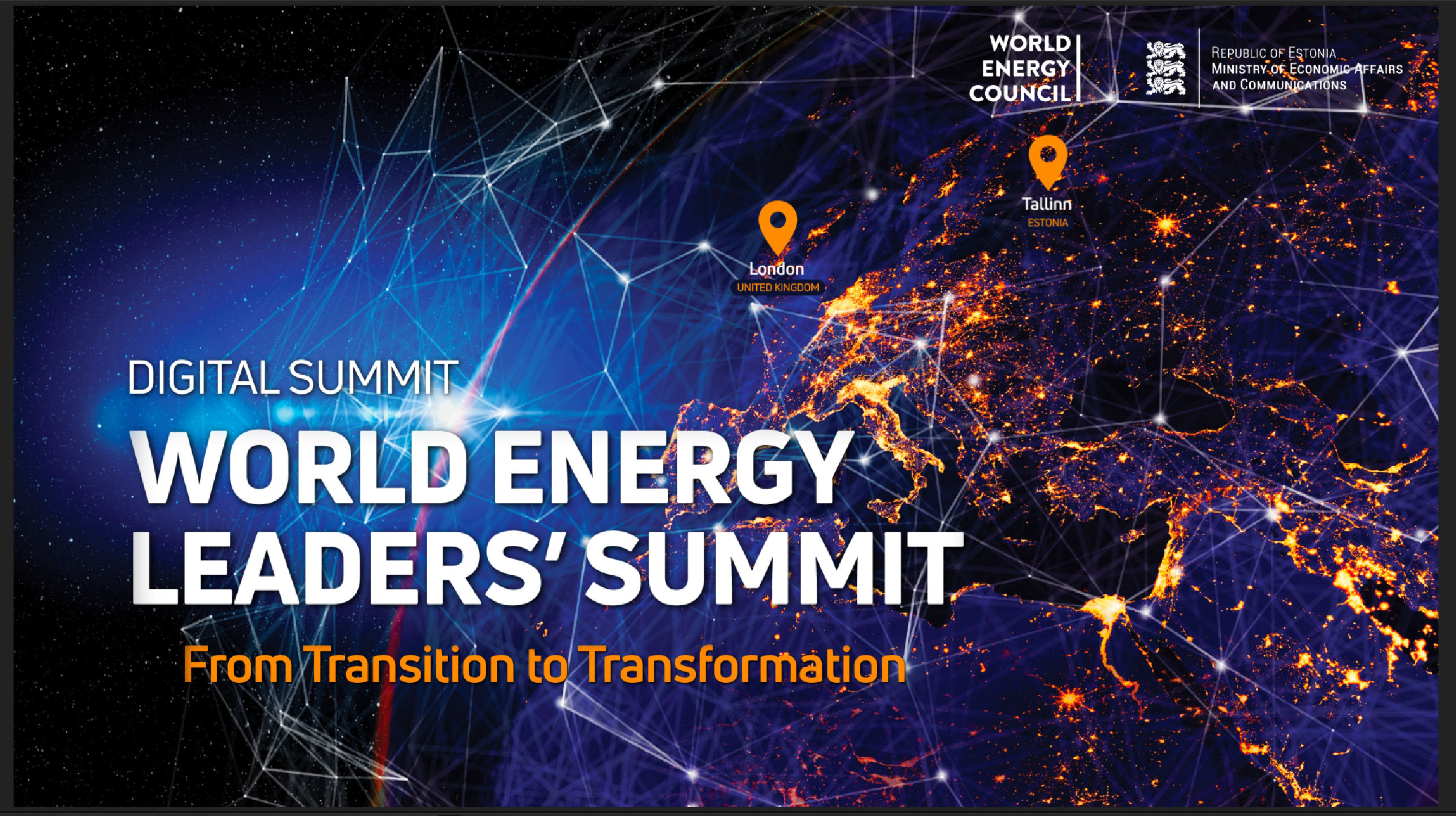 Dr Angela Wilkinson, Secretary General and CEO of the World Energy Council said: "Along with decarbonisation, decentralisation and demand-disruption, digitalisation is enabling new energy transition pathways and also transforming societies and economies worldwide. Together with the diverse nature of transitions taking place in each geography, these "Ds" are sometimes known as "the 5 Ds" of energy transition.
"This month's World Energy Leaders' Summit Estonia 2021 is one of the most important events in the Council's calendar - it's a rare opportunity for honest conversation and peer learning about mindboggling matters.. Digital topics on the agenda include the role of automation on skills, professions and jobs, the workforce transition - or crew change - which is well underway and how acceleration in digitisation is creating new risks as societies try to balance and pace their energy transitions. The impact of the so called "digital divide", which has been accentuated due to the Covid pandemic, and its effect of energy transition, will also receive leadership airtime."
More than 50 leaders are expected to attend including delegations from seven Energy Ministries from across the world.
Taavi Aas, the Minister of Economic Affairs and Infrastructure of the Republic of Estonia said: "The global energy sector is entering a new era, characterized by fast and fundamental change. To make the change reality, we need to combine all our efforts in order to making it more green, sustainable and most importantly digital. In a course of cleaning up energy sector we will find many giant tasks which are better to tackle together. This is why World Energy Leaders' Summit plays a crucial role, bringing decision-makers together to jointly pave the way for cleaner and just future."
Hando Sutter, Chair of the Estonian Member Committee of the World Energy Council and Chairman of the Management Board of Eesti Energia explained: "World Energy Leaders' Summit is a perfect high-level discussion event to share best practices, to learn from others experience and to collaborate on tackling the energy transition together."
Estonia's Ministry of Economic Affairs and Communications is acting as host, in cooperation and partnership with the World Energy Council and its Estonian Member Committee. The event is invitation-only.
The 2022 World Energy Leaders Summit will be held in St Petersburg, Russia, as part of the October 2022 World Energy Congress. The theme for the 2022 World Energy Congress is Energy for Humanity.
Previous hosts have included Mexico, Italy, Kazakhstan, UAE, Argentina and Colombia.
For media queries, please contact us at communications@worldenergy.org