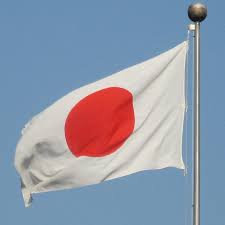 Top level speakers from The Japan Energy Association (JEA), convened to discuss the highlights of the very successful 23rd World Energy Congress in a special gathering in Tokyo in December 2016.

This was the latest in series of gatherings the JEA, the Japanese member committee of The World Energy Council, held after every Congress to update its members about the global energy sector and to inform those who did not attend the event.

Shigeru Muraki, Executive Advisor of Tokyo Gas and the Council's Vice Chair of Asia Pacific & South Asia, highlighted the high-level discussions had at the Congress on global LNG that dynamic changes of LNG market would make LNG and natural gas to be more flexible, reliable and affordable energy source, and natural gas demand would continue to increase.

He also reported discussions on Asian regional crossroad that regional collaboration and integration would be one of key challenges to resolve Energy Trilemma in Asia.

Naohiro Masuda, Managing Executive Officer, President of Fukushima Daiichi Decontamination and Decommissioning Engineering Company, Chief Decommissioning Officer, emphasised Japan's need to continue the use of nuclear power to fulfil energy security, economic efficiency, and environmental conservation requirements, while ensuring a safety.

He also noted that TEPCO dedicate itself to fulfilling the commitments to decommission Fukushima safely, and that an important part of the commitment is sharing what they have learned in the hope of contributing to safer nuclear power.

The 23rd world Energy Congress was the only second occasion where TEPCO's senior management travelled abroad to talk about the up-to-date situation of Fukushima Daiichi nuclear Power Station.

Around 60 audiences from Japan's energy sector attended the Tokyo meeting.

Other speakers at the meeting include Teruaki Masumoto, Chair of JEA, Hajime Murata, Advisor of JEA and Hideaki Tanaka, Secretary General of JEA.

Hajime Murata reported the discussion at the Workshop on Coal: Future of Coal after COP21 and Hideaki Tanaka presented the World Energy Council's official Congress statement, 2016 World Energy Scenario Studies, Paper Awards, Exhibition Programme and the Future Energy Leaders' Vision for the future of energy.

Teruaki Masumoto, who hosted the meeting, concluded the meeting with key takeaways from the Congress, highlighting the Heads of States' special addresses at the opening ceremony on 10 October, which was a unique event in the history of the Council.


Comments
No comments have been posted