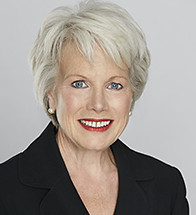 "Dear colleagues, dear friends,

"World Energy Congress 2016 is coming to an end and with it my three-year term as Chair of the wonderful organisation that is the World Energy Council.

"Before handing over to David Kim, who will chair the Council over the next three years, allow me to end with some reflections on this Congress.

"It is clear that the energy world is at a turning point and many of the sessions of the past few days have served not only to highlight this fact but have also served as a platform to reflect on how to respond to the many challenges facing us.

"So what has changed in the energy sector?

"Let me highlight just two elements, among many.

"The first is technology. Ever since the wheel was invented, mankind has never stopped innovating. But the scale and the speed of technological innovation has never been faster or more far-reaching and with such an impact on the energy sector.

"Advances in digitalisation, energy storage, hydrocarbons production and new fuels – to name just a few - have changed the entire energy value chain, whether it is improved oil production from fracking to electric vehicles and home energy storage systems.

"Such changes not only pose massive challenges to energy incumbents but, equally, they open up a wide avenue of new opportunities. The world has changed and it will continue to change. This is an absolute certainty.

"The second is the Climate Change Agreement in Paris last December. Governments have made commitments to cut carbon emissions and while there is no certainty that they will fully implement these commitments, the fact is that environmental issues will be an increasingly important element of national energy policies in most countries of the world.

"You will recall how Minister Al Falih of Saudi Arabia used his address on the first day of our Congress to announce that the Kingdom was set to ratify the COP21 Agreement. It is a clear sign that major hydrocarbons producers are fully committed to reducing their own greenhouse gas emissions, even as they embark on economic diversification and industrial development plans.

"There is no certainty as to how the energy world will respond to these challenges. As the World Energy Scenarios Report points out, there are multiple policy options and each individual government will make its own choice. But perhaps the greatest insight offered by our Scenarios Report is the extent to which policy choices result in very divergent outcomes.

"Do we anticipate a response to these challenges based on Unfinished Symphony, Modern Jazz or Hard Rock? Policymakers will inevitably make choices that they perceive are best for their country.

"In the midst of such uncertainty, one certainty remains and that is the human capacity for innovation is undiminished. Many national and corporate business models have been severely disrupted. The energy industry is facing decades of transformation. Leaders are faced with important decisions in the context of high political, financial, technological and social uncertainty about the future of energy. The decisions taken in the next 5 to 10 years will have profound effects on the energy sector in the coming decades.

"Working with our future energy leaders and preparing the next generation to take over with the appropriate talents and skıllsets is crucial to the success of the energy transition.

"It is my sincerest hope that among the greatest beneficiaries of the grand energy transition are the 1.1 billion people currently without any form of energy.

"Of course, trends such as lower renewable energy costs and improved energy storage provide a unique boost for off grid solutions that can help millions of people in isolated communities in Africa and elsewhere. But we also need innovative business and financial models that can mobilise capital for new energy projects.

"For electrons to flow, money has to flow first. That is the reality.

"Time and time again, the Council's studies point out that there is no shortage of finance for energy. What is lacking is stable political, legal and regulatory frameworks.

"As countries make progress on this front, they will unlock the barriers that prevent the deployment of electrification inıtıatives and infrastructure projects, whether they are on or off grid.

"Dear friends, amidst all this uncertainty, I am confident that our limitless ability to adapt will lead to a better world, as we make the most of the opportunities that are being offered to us in the form of cleaner and more sustainable energy resources and improved energy efficiency.

"So much for uncertainty.

"Let me conclude with a certainty: and that is that the next three years will be very exciting.

" I would like to thank everyone who has worked so hard to make this Congress such a success:
The Turkish Government, under the leadership of HE Berat Albayrak, Minister of energy and Natural resources.

The Turkish Organising Committee, under the leadership of Murat Mercan, superbly supported by Suleyman Bulut.

The London Office of the World Energy Council, under the leadership of Christoph Frei.
"It is my pleasure to formally introduce WEC's leadership for the next three years and I invite Co-Chair Jean-Marie Dauger and Chair David Kim to join me on the stage."