New Swedish industry-government collaboration enables steel, cement and aviation to reach net-zero emissions
AUTHOR: Malin Strand, Policy Strategist at Fossil Free Sweden, Future Energy Leader
If industry and government perform according to plan, the first climate-neutral cement will be produced in Sweden in 2030, the same year domestic flights will become fossil free and five years later, in 2035 the first fossil free steel will be produced.
The most recent IPCC report states the urgency of actions to reduce greenhouse gas (GHG) emissions. There are huge risks and costs associated with deviating from the Paris agreement but there will also be plenty of new opportunities for progressive companies and a possibility to support the economy as whole through new innovations.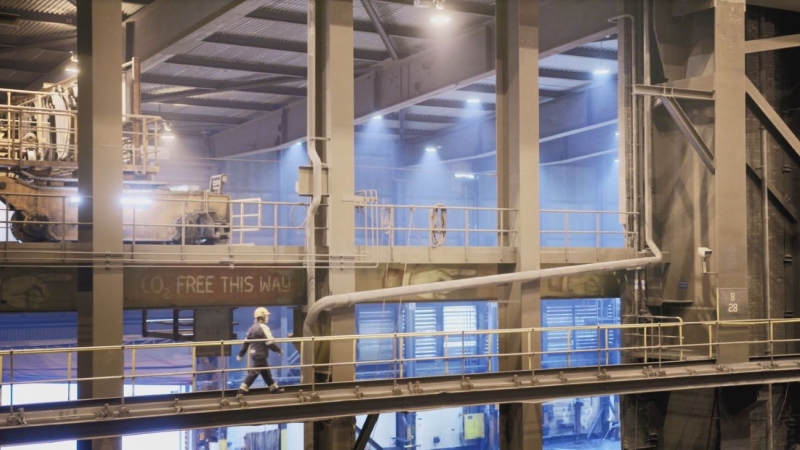 Competitiveness is a driving force of transition
A change of attitude is taking place in many parts of the business world:
Reducing GHG emissions is no longer considered a burden, instead it is a natural step towards strengthening competitiveness.
Therefore, national climate policy is becoming increasingly intertwined with industry and export policy. The Swedish industry decarbonization program "Roadmaps for fossil free competitiveness" show that there is no contradiction between growth and reduced emissions, they are instead prerequisites for a modern state and economy. The program is being facilitated by the government initiative Fossil Free Sweden, but the roadmaps are developed by the different industry sectors themselves.
By designing their own roadmaps each sector also develops its own narrative towards relevant stakeholders. By presenting themselves as progressive industries playing important roles in the transition, they foster a sense of pride within their respective sectors, which builds a positive public opinion and helps in attracting new talent. In addition, they put pressure on the government to implement policy and regulation that enables industry development towards zero emissions.
Key drivers for a sector developing a roadmap for fossil free competitiveness are:
Showing environmental consciousness and a willingness to meet customers' preferences today and meeting the shift in customers' demand caused by Paris Agreement.

Attracting and retaining fresh talent.

Communicating about and building public opinion around sector activities.

Building awareness of the sector's contribution to society.

Influence politicians to take policy decisions that enables roadmap implementation.
Technology will not be a problem
The steel industry alone accounts for 7 percent of CO2 emissions globally and 11 percent of the CO2 emissions in Sweden. In its roadmap, the steel industry describes a unique initiative focusing on the development of a technology that replaces coking coal, traditionally needed for ore-based steel making, with hydrogen. 15 TWh of green hydrogen will be needed annually for the new fossil free steel production. Luckily the region where the steel plant is placed have perfect conditions for wind power production that can help the industry to produce green hydrogen. A pre-feasibility study shows that fossil-free steel will in future be able to compete in the market with traditional steel. This so called
HYBRIT-technology
can have a major impact on global emissions when taken up by fast growing markets.
Domestic aviation accounts for about 1 percent of emissions in Sweden. The target in the aviation sector roadmap is to have fossil free domestic flights by 2030 and all flights originating from Sweden fossil free in 2045. This will be managed by switching to sustainable biofuels in existing aircrafts and operating electric aircraft on shorter distances.
The construction and civil engineering sector, 20 percent of the Swedish emissions, can halve its emissions by as early as 2030 using existing technologies, and reach zero emissions using technology currently being developed. The big step happens when the Swedish cement industry, today 4 percent of Swedish emissions, becomes climate-neutral in 2030. They reach zero emissions by a higher share of electrification of heating processes as well as carbon capture and storage (CCS) technology. CCS will be needed since CO2 is released in the chemical process to make cement from limestone.
While big investments are needed to make this development possible, it will barely be noticed at the consumer level. A research study shows that fossil free steel in a passenger car would increase the
retail price by only 0.5 %
and climate-neutral cement would increase the total production costs of a
residential building by 1%
.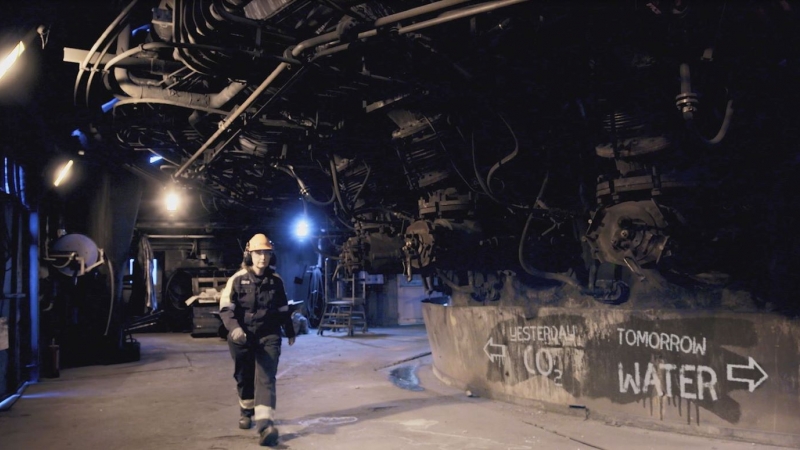 New forms of collaboration between business and nation state are necessary
Societal change is nothing new. The challenge for governments is to find its role within the pace of change necessitated by the risk of climate change.
The Swedish government has set a target of reaching net-zero emissions in 2045 and acknowledged industry actions had to speed up. Therefore, a new institutional innovation was established, the Fossil Free Sweden initiative, an intermediary between the ministries and the industry. The Fossil Free Sweden organisation is funded by the government but has a neutral status so that the industries can have constructive dialogues about policy and industry commitments. The organisation initiated and facilitated the roadmapping process and coached the industry sectors to suggest policy that was politically feasible to implement, and concrete enough for the government to check off. The result was both surprising and helpful for the government – industry sectors pushing for climate policy!
To enable implementation of the roadmaps, a couple of policy measures are needed. One important measure is a national strategy for CCS technology. The technology exists, but the costs are still too high for a single company to take on in a competitive market. In general, financing the technological leap is a key issue that must be addressed.
Even if the fossil free transition strengthens competitiveness in the long term, companies must also survive in the short term, and cannot manage all the necessary investments themselves. Here the state must find a way to reduce financial risk.
Besides the European Investment Bank and other institutions which can cover the primary risk in financing major technological leaps, public procurement is a key instrument to scale up demand for fossil free products and out-compete fossil based products.
Industry decarbonisation can be fast if we want it to be. Technology development already happens, and companies increases competitiveness by going for greener technology. With new forms of collaboration between government and industries, policy and technology can enable emissions to be cut and competitiveness to increase. This week at the Climate Action Summit in New York, a new industry decarbonization partnership between India, Sweden and the World Economic Forum has been launched, so now it is time to scale up successful solutions, methods and implementation. This gives me hope!