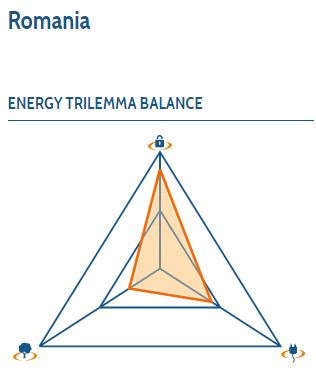 Energy experts attended a high level meeting in Bucharest organised by the
Romanian member committee
to discuss how Romania should respond to the key findings of the
2015 World Energy Trilemma Index Report
.
Ranked at 54, Romania maintains a stable positon in the
Index
.
The event was moderated by Dr. Elena Popescu, Director General Energy and Environment Department in the Ministry of Energy, Dr. Corneliu Radulescu, Director General for Energy Efficiency in the National Energy Regulatory Authority and Dr. Gheorghe Indre,Romanian member committee.
Dr. Popescu said:
"The report is very useful for the Romanian Energy Strategy which is now in the process of elaboration. On the basis of the findings of this document, now is the time to build new energy ethics."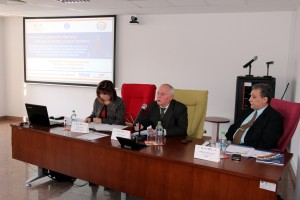 One aspect of lively discussion that the report generated was Romania's equity index and its impact on the quality of life. In leading the debate, Professor Virgil Musatescu, Romanian member committee, expressed concern about the effect of energy poverty on vulnerable customers.
He said:
"There needs to be a better understanding of the way that vulnerable customers in Romania are affected by energy poverty and more done to solve the problem."

Other presentations included a strategy for the electricity distribution grid which involves modernising the distribution infrastructure with IT and telecommunications playing a key role, an assessment of free gas resources in Romania and a discussion on the promotion of energy efficiency.