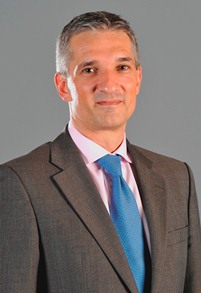 Canada has a fascinating and rich story to tell the world about its energy sector. With its enormous diversity of energy resources, and the effective working relation between government and business, energy has emerged, in the past decade, as Canada's leading sector for export earnings and trade. Energy is clearly a major driver for economic development and growth of prosperity in Canada.

Canada is globally known for its unique diversity and wealth of energy resources. There is less awareness on the countries leadership aspirations on the climate change mitigation front. However, the trip provided ample evidence of the clear commitment in various jurisdictions to balancing the imperative of energy security, the opportunities on the energy export side with the daunting challenge to mitigate climate change. There were repeated reminders of the aspiration for a leadership role in the needed energy transformation.

In each of the four provinces visited, there was a clear demonstration of progress on strategies and policies towards this aspiration. Much of this had been based on capturing innovation and technology opportunities, within its respective jurisdiction. In Ontario, the impact and challenges of the Green Energy Act can be appreciated, with its emphasis on developing renewable resources for electricity supply, for smart grid development, and for enhancing energy efficiency. Also clearly visible was Canada's commitment to its own unique CANDU technology for nuclear generation, and for transforming end uses towards reduced reliance on fossil fuels, especially for public transportation.

In British Columbia, a highlight was the sustained development for supporting clean energy companies (Canada's own clean energy "silicon valley"), including extensive development of hydrogen energy and fuel cell developments. In Alberta, a tour of the oil sands, courtesy of Suncor, offered the opportunity of observing the many varied innovation initiatives focused on improving efficiency in extraction and refining of oil sands, of reducing the environmental footprint, of accelerating land reclamation processes, and of reducing net water usage.

And finally, the ambitious energy developments in Quebec were a feature of the trip, these representing the largest clean electricity supply system in North America, with its combination of low cost hydro and wind energy to meet domestic needs, as well as for export into southern jurisdiction that are heavily reliant on expensive fossil fuels for electricity supply. Again, there were examples of innovation and technology initiatives, including potential development of commercially available shale gas.