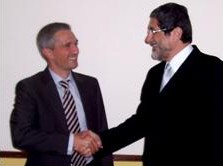 "I've counted, three minutes [under the shower], and I don't stink." Hugo Chavez' recent statement is the sarcastic opening remark to this month's energy small talk in Latin America. Clearly, his announcement of energy and water saving measures is not a reflection of a sudden concern about climate change but simply the result of a rapidly growing demand coinciding with under-investment, which has led to water shortage and several serious blackouts in the past year. This has been aggravated by a drop in water levels in hydroelectric reservoirs that provide most of the energy.

The world news is full of perplexing Chavez anecdotes. In contrast, WEC has a blind spot in the "Chavez group" of countries (mainly Venezuela, Ecuador, Bolivia), all of which regrettably have withdrawn from their involvement in international institutions including WEC. However, the Bolivarian revolution defines only a small part of the region and the rest of Latin America deserves at least as much attention.

Colombia's President Álvaro Uribe has 70% support after the second term - even after changing the constitution to allow a president to run for a third term. After over 30 years of guerrilla chaos it is the democratisation of security, along with his determined fight against the FARC and with an increasing prosperity that has provided him with the backing of his people. Chile's President Michelle Bachelet has 80% support at the end of her term (Chile's constitution does not allow for a second consecutive term) and Brazil's President Luiz Inácio Lula has between 60% and 70% depending on the poll, which is a lot considering that he is close to the end of his second mandate. Meanwhile, Argentina's President Cristina Fernández de Kirchner has as little as 26% support (with two more years before the next elections) and daily manifestation on social issues express a strong political and social malaise.

Colombia has 18 years gas reserves at current production rates. The critical issue is whether to build the internal transportation and distribution infrastructure with such limited time horizon after which import dependency may turn into a political risk. Natural gas is used for peak supply in the power sector, which makes it a take-and-pay commodity in the perspective of the power sector (in which the buyer is neither constrained to take a delivery nor to pay if he doesn't) and unattractive for exploration and production companies. The big question is how to get out of this deadlock. Coal is looked at as a tempting option here - without taking into account the possibility of a strong future carbon price.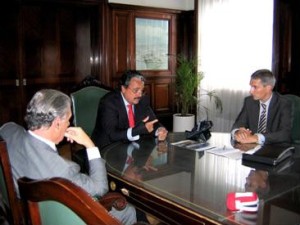 In contrast to Brazil, which has turned energy self-sufficient in 2006, Chile has evolved in the opposite direction. Concerns about security of supply have raised energy to a priority issue and brought the government to elevate the energy commission to a fully fledged ministry with a similarly strategic position as previously was the sole privilege of the mining ministry. While Chile is looking at energy, the energy sector - with its growing demand for storage - will increasingly look at Chile as a leader in the lithium production.

Much positive dynamics can be seen with respect to biofuels. The mostly sugarcane based Brazilian model finds interest and has brought other countries to formulate ambitious targets: While in Brazil biofuels already represent roughly 17% of the primary energy consumption, Argentina has formulated a 5% target with respect to liquid fuels by 2010 and Colombia is also looking at 10% over the coming years. Chile has less agricultural potential but is looking at biofuels from algae.

WEC's issues survey identifies issues including capital markets and climate framework as top priorities on the global energy agenda. Neither the financial crisis nor climate change are forefront issues in Latin America. The focus is on the requirement for regulatory (even more than technical) transnational integration and it is not the financial crisis that can be blamed for under-investments: it is much more the result of tariffs that are far from reflecting true costs.

While the world is looking at COP15 asking what the best options are to mitigate climate change the reality here is that hydro projects face more difficulties than coal plants. This, although much progress has been made in the consideration of indigenous interests and environmental aspects. Yet, environmental groups, national and international - many of which recognize climate change as top priority - and some even point at the Church, form opposition and block projects. The preservation of the Amazonas forests and the emission of methane from large hydro reservoirs are issues that will benefit from further fact-based discussion.

Other than for instance in Europe, the remaining hydro potential in the region is a multiple of what has been realized. Brazil alone has only used 85 of its 260 GW potential and similar realities exist in other countries. While nuclear managed a world-wide repositioning due to climate change, large (and less large) hydro is stuck with the same dogmas as in the 80/90ies without consideration of new realities. There is a need for a fresh debate. It may last longer than a three minutes shower.

The Latin America visit has been coordinated by WEC's Vice Chair Norberto de Franco Medeiros and his team, and organized with the great support of the member committees of Colombia, Argentina and Brazil. Warm thanks for an effective organisation and kind hospitality go to Norberto, Jose Antonio Vargas Lleras, Jorge Ferioli and their teams for their great support and to Guillermo Castillo Justo/Peru and Héctor Ruíz Díaz/Paraguay for joining us in Rio for a special debriefing.