The World Energy Council welcomed Panama as its first Central American member committee, while exploring the main challenges facing the country and the region, at a launch event on 22 August, Panama City.

With the creation of this committee, Panama will provide a vital link between North and Latin America.
"As part of the World Energy Council, Panama will benefit from best practices and knowledge on trends in the global energy sector and technologies that allow us to be at the forefront as a country; And as part of this network, to participate actively in energy integration projects that will allow greater development in the countries of the region,"
said Samuel Urrutia,Chairman of the Board, Marsh Semusa, and Chair of the member committee.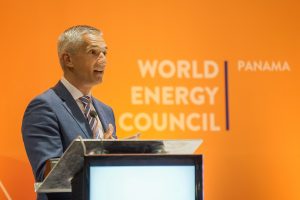 At the event, Secretary General of the World Energy Council, Christoph Frei, said:
"We are delighted to welcome Panama as our newest member committee. Globally, we are in the midst of a major energy transition with immense opportunities, but also critical uncertainties. Creating a sustainable energy future will require close collaboration and positive leadership of governments, companies and investors in deploying new technologies, taking advantage of new business models and providing appropriate regulatory frameworks."

"With the Panama government and its energy leaders leading this chapter, joining our shared practices platform, I am sure we will see innovative approaches and policies that can benefit the country as well as the entire Latin American region and our global energy community."

The objective of the member committee in Panama, with the assistance of the World Energy Council, is to develop actions that allow studies and projects to be carried out, aimed at the good use of all energy resources, to promote sustainable energy development, as well as the use of energy to achieve maximum overall benefit, considering global trends in regulation and reduction of impacts on the environment.

The launch event coincided with a forum entitled "Panama before the Energy Trilemma: Security, Sustainability and Equity", which explored what it needs to achieve a balanced energy sector.

Panel discussions reinforced the fact that Panama seeks to use infrastructures with high innovation and technology to promote responsible energy consumption and reduce CO2 emissions.

Distinguished panellists included: Jorge Londoño de la Cuesta, General Manager, Empresas Públicos de Medellín, Álvaro Uribe, Urbanist Advisor, El Metro de Panamá, Luis Felipe Veliz de Celsia, Isaac Castillo, José Isabel Blandón, Mayor of the City and Augusto Gerbaud, General Manager, Petróleos Delta.

Additional panellists also included: José Antonio Vargas Lleras, World Energy Council Colombia, Claudia Cronenbold, World Energy Council Bolivia, Jaime Hernández Martínez, World Energy Council Mexico and Carsten Rolle, World Energy Council, Germany.