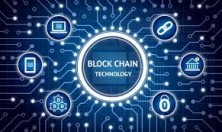 The Council has produced a new white paper on the developing role of blockchain, drawing from interviews with companies and organisations actively involved in blockchain projects in the energy industry from the US, Europe, China, Japan and New Zealand.

The paper developed in collaboration with PricewaterhouseCoopers (PwC) looks at the potential of blockchain technology for the energy sector.

Blockchain is a new technology developed to enable peer-to-peer transactions without an intermediary. It has the potential to change the way we arrange, record and verify transactions, with the underlying model shifting away from a centralised structure, (exchanges, trading platforms, energy companies) towards decentralised systems, (end customers, energy consumers interacting directly).

Outside of the financial sector, the energy sector is one of the industries where blockchain could have the biggest transformative and disruptive impact.

In the latest World Energy Issues Map produced by the Council, blockchain is identified as one of the most critical uncertainties within the digitalisation elements and is perceived by energy leaders globally to be an issue of both relatively high impact and uncertainty.

Although blockchain is gaining wide-spread acknowledgement and use in the sector, there are still many uncertainties surrounding the technology and a combination of regulatory and other practical challenges that could stall its growth.
Dr Christoph Frei, Secretary General, World Energy Council, commented:
"The lack of robust regulations is an enormous obstacle which must be overcome if the technology is to succeed. If, for example, you need a trade from one household to another, there's no regulatory framework today that allows for that."

Dr Norbert Schwieters, Global Energy, Utilities & Resources Leader, PWC, said: "Many people are realising that there are still a lot of issues around it, and the initial buzz is calming down," he said. "I think it will take some time for it to really become a leading-edge technology. It's still at a very early stage and many people say it will be five to 10 years before blockchain has a big impact."

Blockchain will need to overcome these obstacles as well as prove that it can work in practice and overcome scale, speed and other constraints that currently hinder its applicability in many situations.
Comments
No comments have been posted