The World Energy Council has selected new leadership following elections at the Executive Assembly 2012.

Marie-José Nadeau, from Canada, has been chosen as Chair-elect and will take the helm as Chair when the term of the current Chairman Pierre Gadonneix ends at the 2013 World Energy Congress in October. She will become the first woman to head the WEC in its 89-year history.

Younghoon David Kim, from South Korea, was selected Co-Chair-elect and will take on this position at the end of the 2013 Congress. Both will serve a three-year term until 2016, at which time Mr Kim will become Chair.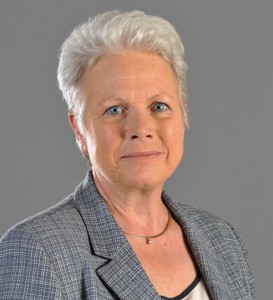 Marie-José Nadeau, WEC Chair Elect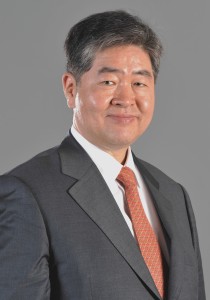 Youghoon David Kim, WEC Co-chair Elect

This is the first time the WEC has elected both a Chair and a Co-Chair. The plan is aimed to allow for greater organisational continuity and more resources to represent the WEC globally, greater consistency in the leadership, more inclusiveness of several regions and professional backgrounds, as well as more diverse leadership.

Mrs Nadeau and Mr Kim have both been actively involved in the WEC for many years. Mrs Nadeau has served on the Officers' Council since 2006; chaired the Communications and Outreach Committee since it was established in 2004; led the organising team of the 2010 World Energy Congress in Montreal; and is a member of the WEC Finance Committee. Mr Kim served as WEC Vice Chair for Asia Pacific and South Asia from 2005 to 2011, spearheaded the successful bid by Daegu, South Korea, to host WEC's 2013 World Energy Congress, and currently serves as a Vice Chair on the 2013 Congress Organising Committee.

Two new WEC officers were also approved by member committees at the Executive Committee:

Dr Leonhard Birnbaum has become Vice Chair for Europe and will serve a three-year term until 2015. Dr Birnbaum, from Germany, is Chief Commercial Officer at RWE, the European electricity and gas utility.

Dr Taha Mohammed Zatari was elected Vice Chair with Special Responsibility for the Middle East and Gulf States for a three-year term from 2012 to 2015. Dr Zatari is Director General of Saudi Arabia's Environmental Standards General Directorate and Senior Consultant of the country's national authority for the Clean Development Mechanism.

The Executive Assembly also selected the following Standing Committee Chairs-elect. They will serve a year in this capacity and will take up their duties officially from the 2013 World Energy Congress in October.

Mr Jean-Marie Dauger, from France, has been elected Chair of the Communications and Outreach Committee. He has been a member of the WEC Programme Committee and is currently Executive Vice-President of GDF Suez. Mr José da Costa Carvalho Neto, Chairman of the Brazilian utility Eletrobras, will come in to chair the Programme Committee. Brian Statham, from South Africa has been re-elected for a second term as Studies Committee Chair.