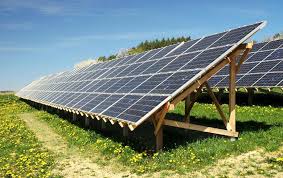 On the 29th and 30th of March the capital of La Guajira was the engine of unconventional energy sources, at the first International Meeting of Renewable Energies, organised by the Association of Renewable Energies of Colombia (SER), the World Energy Council and the National Federation of Departments (FND).

The renewables event was the first big congress in the region of La Guajira which led to Riohacha repositioning itself as the energy capital of Colombia.
According to Alejandro Lucio, executive director of SER Colombia, the event was the first congress that gathered global leaders in Colombia to explore issues regarding energy, environmental and regulatory policy.

He commented: "The fact that this was the first congress held in Riohacha reflects that La Guajira as a department, as well as others on the Atlantic coast, meet the greatest potential sources and generation of renewable energy. It is important to have their authorities and the community to generate positive social, environmental and economic impact in the long term."
Discussions at the event focused on issues such as renewable energy around the world, its linkage to the energy matrix of Colombia, a roadmap for its expansion in the country, social and environmental impacts and financing instruments, among others.
There were more than 300 attendees, including the Minister of Environment, Vice Minister of Energy, regulators, the head of Unidad de Planeación Minero Energética (UPME) and over 200 private sector representatives. Magalys Polanco, a "Solar Mama" from the
Barefoot College
, spoke and stole the show. As a result several companies will now help her build a shelter were she will be able to teach solar engineering to other women in her community.
In addition to the event on 28 March,
WEC Colombia
, along with two Academics from
TERI university,
India, visited a pilot programme led by SENA (the states technical training sector) of a school attended by 500 children from the local wayuu tribe. The school has a solar system which allows them to have computers, refrigerated water and science labs. The objective is for TERI and SENAto provide a technical assistance programme, with WEC Colombia taking on a coordinating role and replicating this project in other schools in the "Alta Guajira".
The Council also held a physical class of the World Energy Council Academy where the Solar Mama also told her story. SENA has offered to complement her training from the Barefoot College so she can take her solar project to the next level.
Comments
No comments have been posted