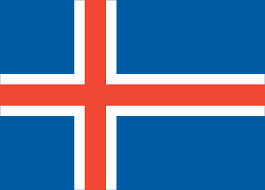 Iceland is the world's largest green energy producer per capita and largest electricity producer per capita. Although the share of renewables in total primary energy is 85% in Iceland, which is among the highest in the world, the Icelandic policy is to increase it further in coming years.
In this context around 40 experts gathered in Reykjavik to discuss the most burning energy issues that are keeping energy leaders awake 2016 at night and the implications for Iceland, at a seminar on 10 June.
At the seminar, organised by the
World Energy Council Icelandic member committee
(National Energy Authority), and Samorka – Icelandic Energy and Utilities, Dr. Guðni A. Johannesson Director General at the
National Energy Authority
, and Einari Kisel World Energy Council Senior Fellow and Regional Manager, presented the latest findings from the Council's 2016
World Energy Issues Monitor
.
"The findings serve as an interesting insight for policymakers world energy leaders and sustainable energy development as a whole. Any country should assess its energy strategy against the outcomes of this report,"
said Mr Kisel.
Dr Johannesson stated that renewable energy in Iceland saved 18 million tons of CO2 in 2014, which is equivalent to forest covering 41% of Iceland - in comparison of generating the same power with fossils fuels. That is how powerful renewables are leading the fight against climate changes and reducing greenhouse gas emissions, he said.
Following the presentation, seminar participants further discussed critical uncertainties facing the energy sector, and the impact of those issues on countries in different regions across the world, and possible implications for Iceland as a result.
In 2016 most energy leaders are concerned about commodity prices, the ongoing effects of economic slowdown and continued climate framework uncertainty, while issues of new market design and electronic storage are rapidly gaining prominence.
There is a growing acknowlefgment thatadaptation to new resilence changes (cyber threats, extreme weather risks and the energy-water nexus) will require attention and funding, while smart innovation and regional interconnection are also being recognised as keuy parts of the solution.
However, key regional disparities exist in the Issues Monitor, most noticably the topics of corruption,large scale hydro and nuclear as well as coal.
The impact of these issues are very likely to be reflected in the energy markets in the coming years.
The 2016 World Energy Issues Monitor:
A climate of innovation – responding to the commodity price storm
, samples the views of CEOs, Ministers and experts from across the globe to highlight the critical uncertainties facing the sector. The aim of this report is to ensure that energy leaders across the world better understand the reality of their operating environment so that they can make more informed decisions towards a sustainable energy future.