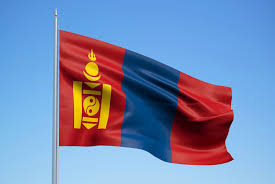 The World Energy Council is pleased to welcome Mongolia as its newest member committee today, bringing the number of the Council's committees to 95. With our four direct memberships, the Council now has a presence in 99 countries.
The Mongolian member committee hosted by the Mongolian Federation of Engineering Organisations aims to promote and support safe, affordable, and reliable energy transformation in the region. As part of its work, it will provide a platform for all stakeholders to discuss and work on the future of energy while representing the Mongolian perspective within national, regional and global energy debates.
Originally existing as a member committee in the past, Mongolia has now re-joined the Council's network as a new entity with Mr O.Erdene-Ulzii of the Mongolian Federation of Engineering Organisations appointed as Chair and Mrs. Mungunchimeg as its new Secretary.
Mongolia currently ranks at 94 among 130 countries on the World Energy Council's 2015
Energy Trilemma Index
and achieves an energy balance score of BCD, with 90% of its population having access to electricity. The Index measures countries' energy sustainability performance based on the three pillars of the trilemma: energy security, energy equity, and environmental sustainability.
A recent report by the International Renewables Agency (IRENA) suggested that Mongolia's mostly untapped renewable resources could be used to kick-start a major cross border power corridor between Russia, Mongolia, China, South Korea and Japan.
Excellent solar and wind resources in the Gobi Desert, some of which is in Mongolia and the rest in China, mean that the country has a vast renewable energy potential of 2.6TW.
Mongolia's installed power-generation capacity is currently made up of just 7% from renewables, mainly from hydropower. However, the government has set a target of 20% renewable by 2023 and 30% by 2030. Having had to rely on Russian energy imports to cover short-term contingency needs and on China to power its southern towns, Mongolia aims to use its huge renewable resources to become a net exporter of energy in the future.
Mongolia's parliament recently adopted broad measures aimed at future sustainability including the Green Development Policy and the Law on Energy Conservation and Efficiency.
Christoph Frei, Secretary-General of the World Energy Council said:
"We are delighted to welcome Mongolia as our newest member committee. Over the last three years, Mongolia has continued to improve on its overall trilemma ranking. While its energy security rating is steadily rising, among its main challenges lies environmental sustainability. In this context, balancing the trilemma will remain a challenge with national and international dimensions. We look forward working with its energy leaders and hearing their vision for the future at this year's Congress in October."