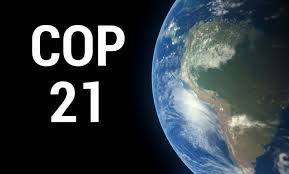 Christoph Frei, Secretary General of the World Energy Council, said:
"We welcome the agreement in Paris and that we have a vision for the future. Now, the challenge is to turn words into measurable actions at both national and regional levels and to close the remaining ambition gap. "For the energy sector, this will require that stable policies and clear carbon price signals are rapidly implemented to accelerate the energy transition and meet aspirations."
Frei added:
"The energy transformation will touch all parts of society and economies, both great and small, and it is clear that all solutions are required to meet the triple challenge of providing secure, equitable and environmentally viable energy systems. Innovation is fundamental to our sustainable energy future and we welcome the many new initiatives that were an inspirational outcome of Paris. The ability to deliver and deploy the most effective solutions at scale will be key to meeting objectives."
Frei concluded:
"Without clear leadership, continued high levels of policy risk will cripple the agreement and the vision agreed in Paris will not become a reality. lt is now the time to embrace this new frontier."
Read the pre COP21 messages
from the World Enegry Council.
Comments
No comments have been posted