Meeting the challenge of transition to decarbonised, affordable and sustainable energy systems means that many people now depend more than ever on weather for their energy. Meanwhile, existing energy infrastructures are exposed to more frequent and severe events, as climate change momentum continues to build.
In a world characterised by opportunities for digital prosperity, converging and decentralising technologies and the continued concentration of people and assets in ever-larger cities, extreme weather events – fires, floods and ice storms - and natural hazards – earthquakes, tsunamis and volcanic eruptions – are emerging and systemic risks. Governments and businesses are challenged to appreciate and address the broader and faster shifting landscape of risk to an embedded energy system. Cascading failures present a new threat potential that cannot be addressed fully by mitigating risks to specific parts of the system.
---
Drawing on real experiences, this online resource provides a blueprint for building dynamic resilience to extreme weather events. 10 learning reviews identify the system failures triggered by extreme weather events, the impacts these failures, and lessons learnt from mitigation and recovery.
The extreme weather impact case study project, in partnership with Swiss Re Corporate Solutions and Marsh & McLennan Companies, aims to identify and share best practice within the energy sector to enable more agile and adaptive responses to extreme weather and natural hazard impacts on energy systems.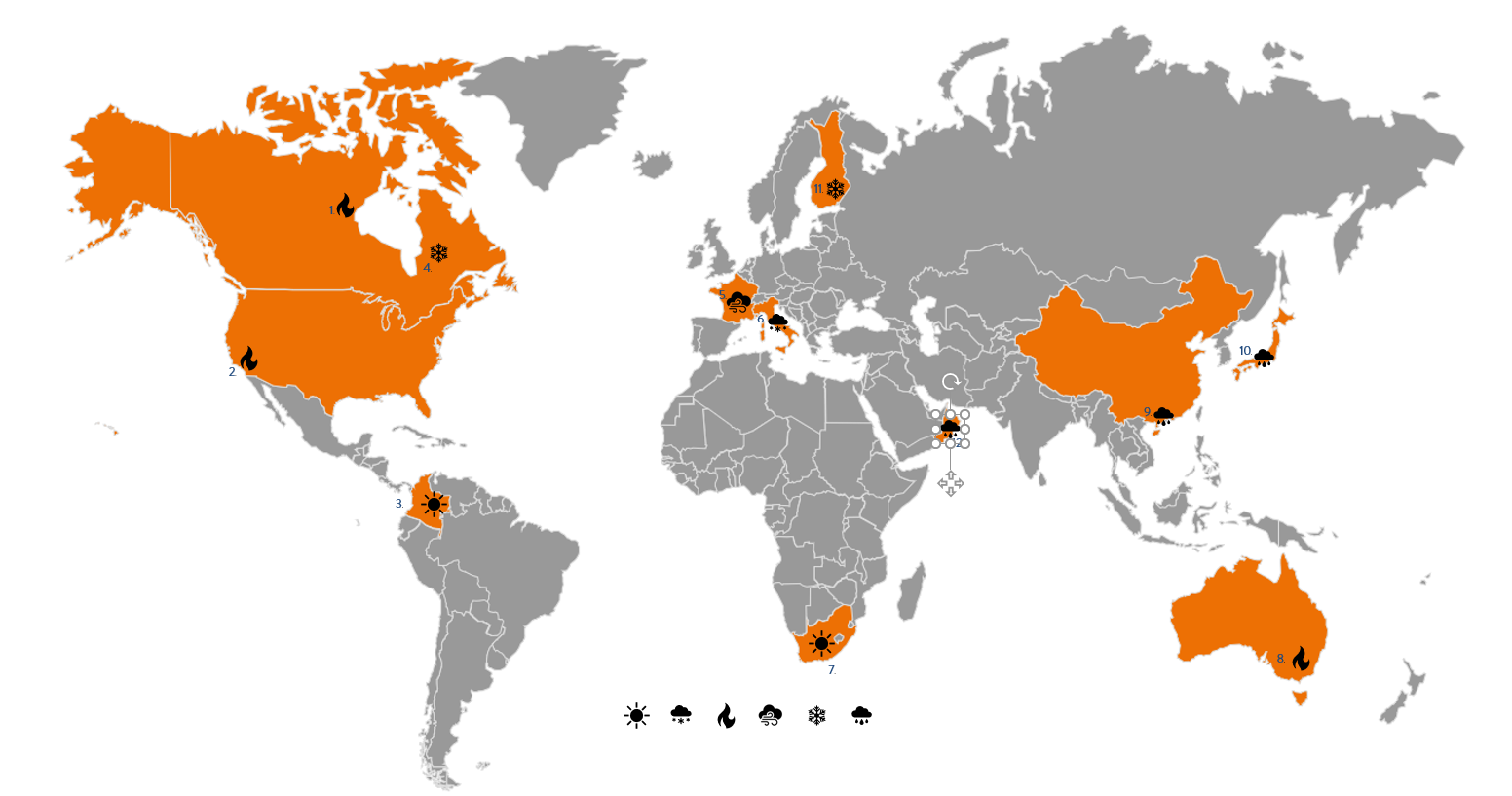 A diverse group of experiences from around the world (10 in total) identify the system failures triggered by the extreme weather events, the impacts of these failures, and lessons learnt from mitigation and recovery. The learning reviews demonstrate how the Council's Dynamic Resilience Framework can be used in event response analysis. Applying the Framework criteria helps companies identify potential gaps and strengths in resilience.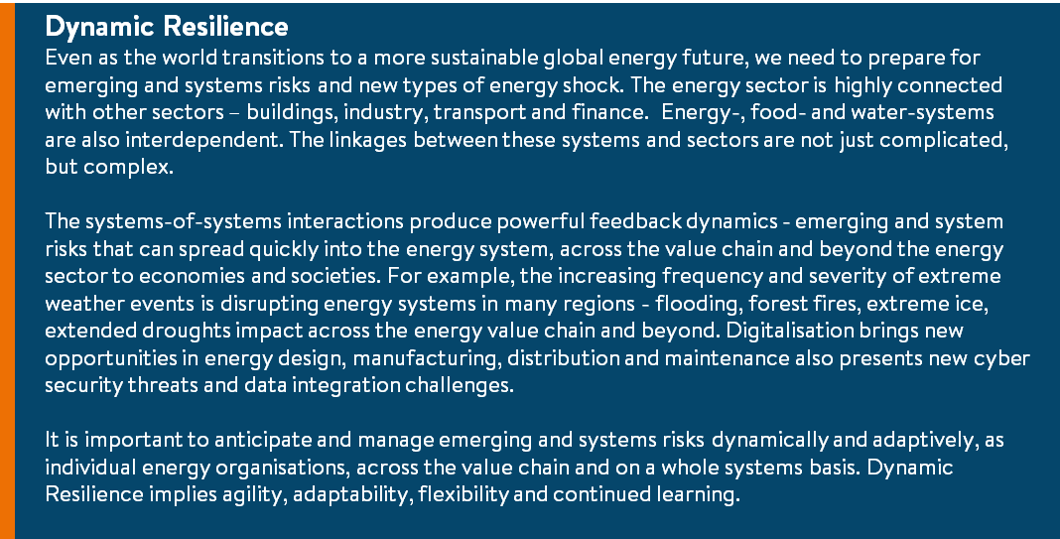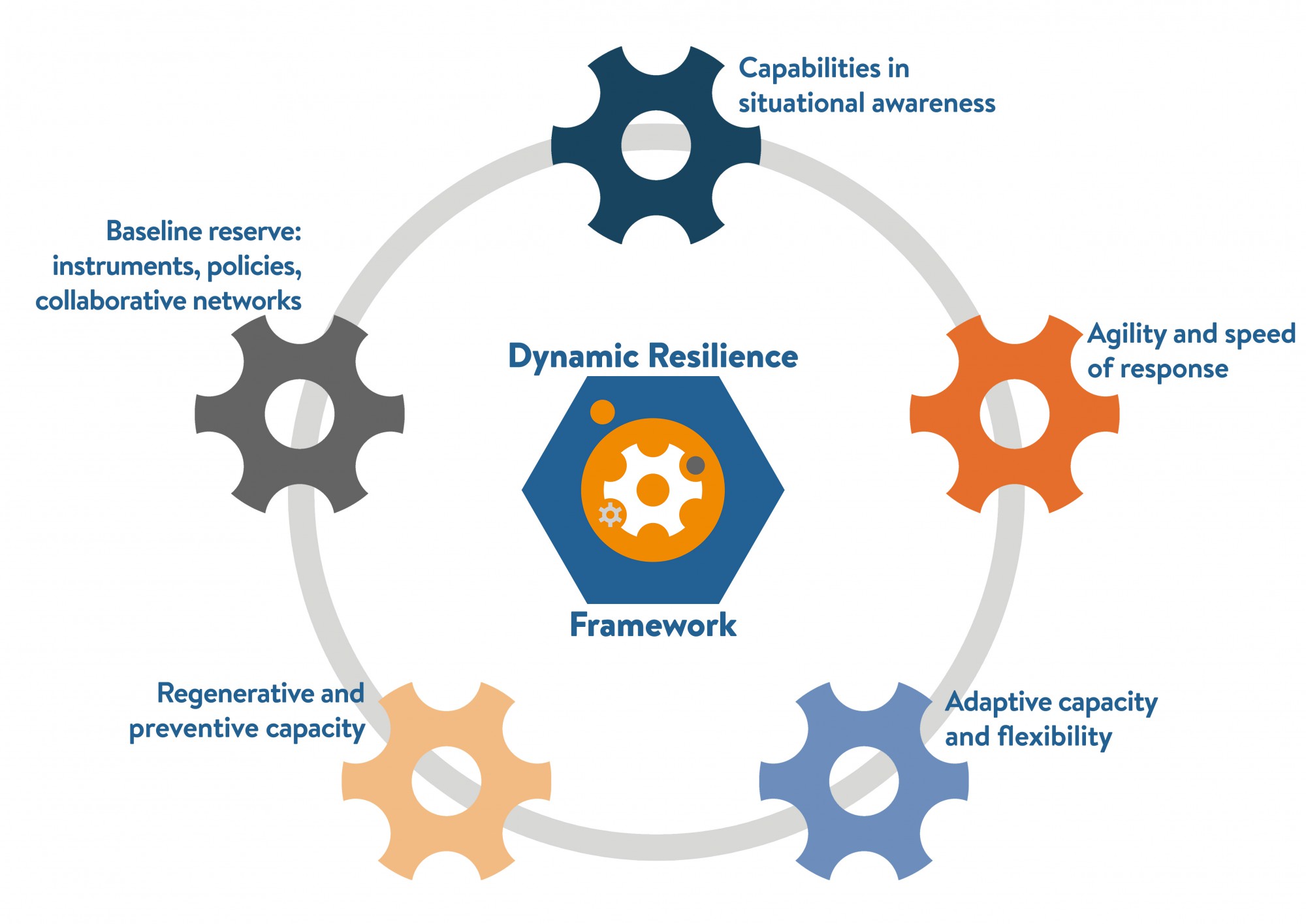 These are the pre-existing emergency response policies and systems that a firm or country has in place and has reheared with relevant stakeholders and wider communities. They will include stockpiled fuel / equipment, mutual aide schemes / networks but also some awareness of how to use these in an emergency (i.e. testing, crisis simulation, etc). The importance of improvisiation of the plan is tested through regular exercise and during crisis.
This is the ability to understand / assess and constantly refresh the landscape of emerging and systemic risk and risk cascade potentials through a combination of threat assessment and horizon scanning in addition to the practical information gathering in a crisis to understand what is actually going on to determine how to respond. Communication planning needs also to be regularly reviewed.
Linked closely to situational awareness, this is the capability to assess what is happening and deploy the most effective mitigation and/or adaptaion plans quickly.
Ensuring the response plans can evolve or adapt to changing circumstances / information. No response plan can cover all eventualities so having strong adaptive capability is essential to DR.
Regenerative / Preventative capacity – the immediate aim in a disruption will be to return to "normal operations" as effectively as possible. At more advanced levels, a creative/transformational approach can be taken, incorporating interactive adaptation and collaborative innovation, which can enable new synergies and net positive impact, rather than return to what was previously accepted as the normal/steady state.
The 10 learning reviews were analysed for common and exceptional examples of best practice and lessons learnt. These emerging ideas for successful resilience were categorised using the Dynamic Resilience framework to provide as an evolving checklist for resilient planning and adaptive response policies.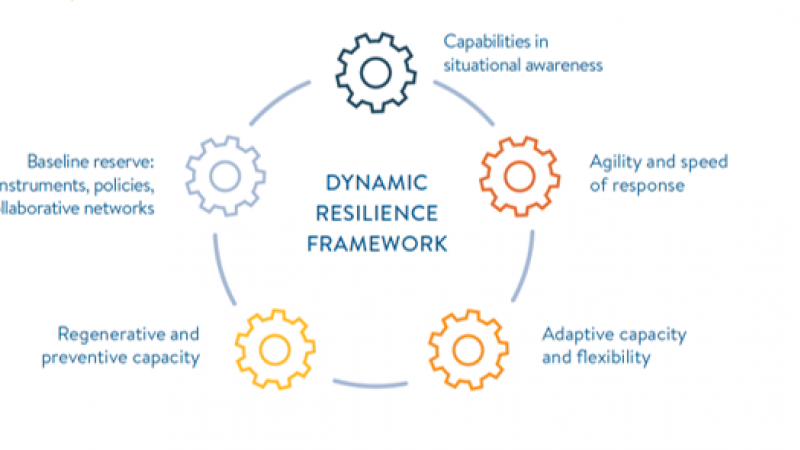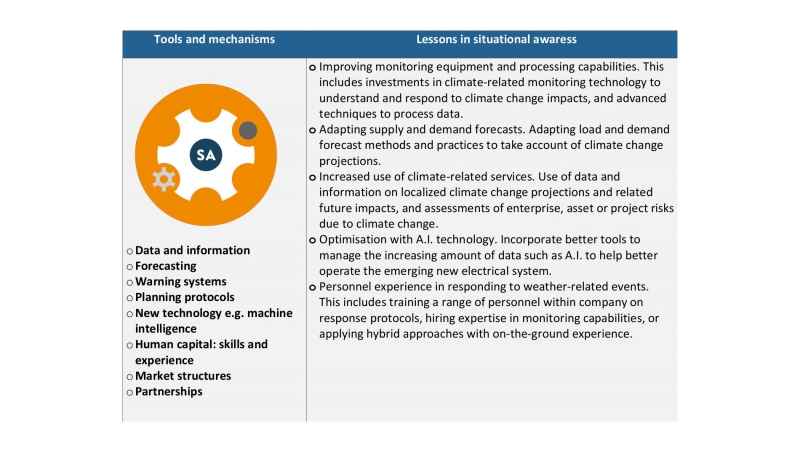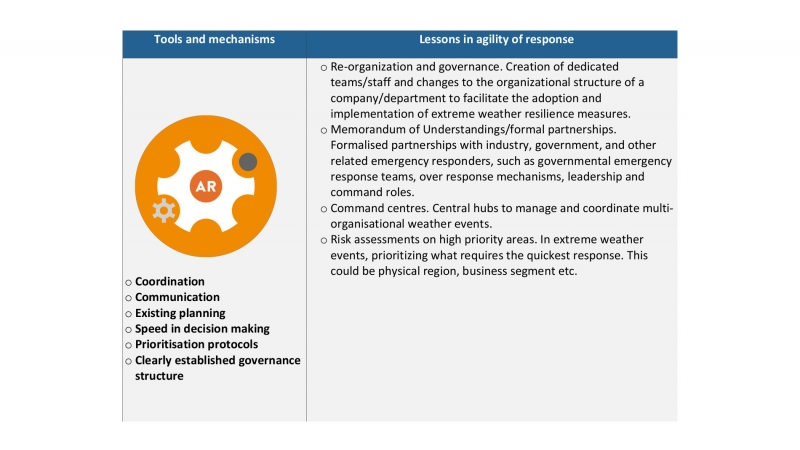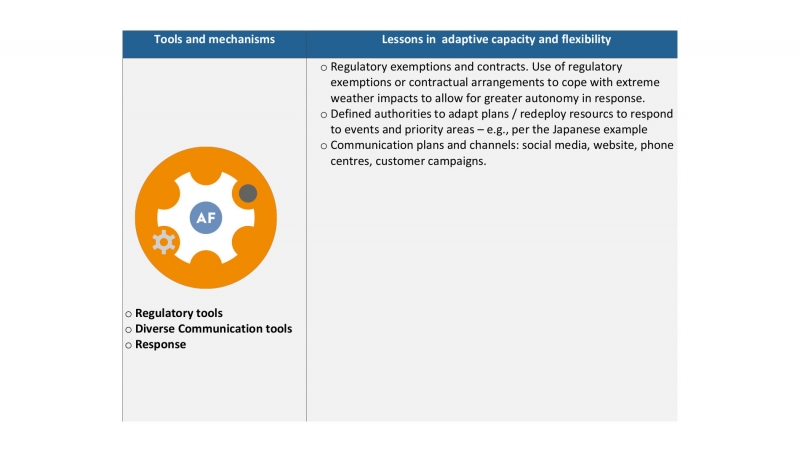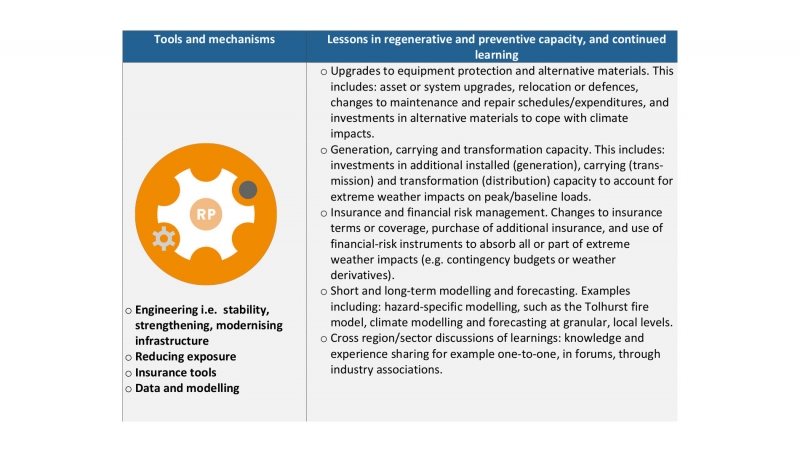 The key findings represent the shared learning of energy experts - producers, transmission and distribution system operators, policymakers and regulators - across different world regions. Key learnings include:
1. Short term agility in important for market instruments, technological and data solutions, partnerships and collaborations, and communications.
2. Key barriers to dynamic resilience of whole energy systems in transition include lack of coordination, cumbersome contingency plans, underutilised communication, and the rising costs of failure. Improving climate change scenarios modelling and weather forecasting in informing long term adaptation needs are key enablers of dynamic resilience.
3. There is an growing role for simulated, shared experiences, interactive preparedness planning, and other forms of best practice learning to build resilience across increasingly complex and embedded energy systems.