Hungary Young Professionals in Energy
,
HYPE, has been developed by members of the Council's
Future Energy Leaders
programme with the support of the
Hungarian members committee
. It is a thriving group whose young professional members pride themselves on writing White Papers such as the forthcoming paper on new financial opportunities in the energy sector, and organising monthly workshops focussing on different areas of energy with leading industry figures on the panel.
Members of HYPE are either in academia at institutes such as the Budapest University of Technology and Economics and the Centre for Energy Research of the Hungarian Academy of Sciences, or in top companies such as EON, KPMG, GE and the Budapest Power Plant and are actively involved in the Future Energy Leaders Programme.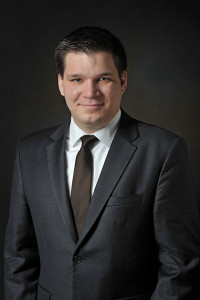 [Pál Gerse a founding member of HYPE]

Dr. Bálint Hartmann, a Future Energy Leader said:
"We formed HYPE in 2012 after we attended World Energy Congresses and realised the importance of taking active action to encourage young high flyers who want to make a difference. The energy industry is a focus sector for the next few decades and it must create its own pool of professionals."

HYPE has published a number of White Papers: "The Big Picture: a report about the renewable energy possibilities in Hungary" and a paper on media coverage. It is currently finalising its next White Paper titled "New financial opportunities in the sector". Also HYPE runs monthly workshops. The last workshop was on electricity market mechanisms, with a focus on capacity mechanisms, and included a panel with senior representatives from regulators, leading power generators and finance organisations.

Pál Gerse, another founding member of HYPE said: "The friendship of the HYPE group means that we can share what we are doing and exchange knowledge. We are young and energetic professionals who work in areas of technical, operational and financial aspects of energy production and consumption.

"One of the best things about HYPE is meeting each other and sharing what we are doing. We are ambitious and want to make a change that will influence the world we live in."