With a week to go the countdown is on until the Mexican Government and World Energy Council host the World Energy Leaders' Summit in Mexico City.

The summit will form the highlight of a week of energy events entitled Dialogues for the Future of Energy Mexico 2017 (DEMEX) organised by Mexico's Ministry of Energy (SENER) on 12 and 13 September.

Hosted by Secretary of Energy, Pedro Joaquin Coldwell, the summit will bring together approximately 100 Ministers and CEOs from across the world to drive change and deepen understanding of the grand energy transition at a critical time for the sector, including Yong Li, Director General, UNIDO, Reed Kasim, Mayor of Atlanta, and Aziz Rabbah, Minister of Energy, Mines and Sustainable Development, Kingdom oMorocco.
Click here for the programme and registration.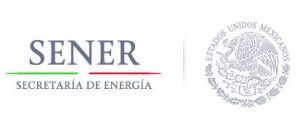 Within the margins of the World Energy Leaders' Summit, the Council will also be running a
workshop
on scaling up rural energy access through innovation and the Council's North American Annual Regional Forum .

Christoph Frei, Secretary General of the World Energy Council and Leonardo Beltrán Rodríguez, Deputy Secretary for Planning and Energy Transition of Mexico, signed the agreement to host a World Energy Leaders' Summit in Mexico City on September 12 – 13, 201, in a ceremony held during the 8th Clean Energy Ministerial meeting in Beijing.
Christoph Frei said:
"The energy sector is facing many new realities in the way we produce and consume energy. The unprecedented speed of change in technologies, risks and policy environment provides both challenges and opportunities for countries and energy companies. Dialogue on implications among policy and private sector leaders in an informal neutral setting is critical at this time of great uncertainty and grand energy transition. We are delighted to be working with the Mexican Government in hosting this important summit."

Leonardo Beltrán Rodríguez added:
"Given that SENER and the World Energy Council have the ability to convene the world energy community, the participation of the World Energy Leaders' Summit in DEMEX will facilitate the dialogue about challenges of the sector in a global context."
World Energy Leaders' Summits are high-level exclusive events organised by the World Energy Council for the global energy leaders' community to facilitate on-going dialogue on critical issues affecting the energy sector. Read more about the council's WELS
here.
For more details on the Mexico WELS and the Council's global events, please contact the World Energy Council Global Agenda Team.
The Latin and Caribbean region (LAC) has a huge potential for renewable energy development, to deliver off-grid access to electricity to remote communities.

However, the implementation as well as the impact of these solutions on the area where they are developed can face challenges such as low financial access or community rights and involvement.

Access to reliable and sustainable energy is a pillar of prosperity and development for every economy. In Latin America and the Caribbean (LAC), 5% of the population does not have access to grid electricity. Most of these people live in rural areas and depend on fire wood, kerosene, diesel, candles, and other basic forms of energy which are not considered safe, reliable or sustainable, and are usually more expensive than grid electricity.

The workshop will explore and discuss how rural entrepreneurs need access to capital and an enabling environment that allows them to bring ground-breaking technologies to market:
What are successful examples bringing renewable energy to rural areas? What are the required conditions to ensure success of the implementation of off-grid solutions and how can barriers be overcome?

What are enabling policies to guarantee a balance between energy equity, energy security and environmental sustainability and further accelerate the momentum of off-grid electrification?
For the full programme click
here.
For more details or to register, please contact the World Energy Council Member Services Team.
The World Energy Council will also host its North American Annual Regional Forum during the Dialogues for the Future of Energy Mexico 2017, which will be opened by the President of Mexico, Enrique Pena Nieto. The regional forum will bring together the leadership of the World Energy Council's Canadian, Mexican and United States member committees to discuss relations between the three countries energy systems.

Featured sessions will focus on 'Medium and long-term energy scenarios for North America', 'Climate Change Policies' hosted by Kim Rudd, Parliamentary Secretary for Natural Resources Canada, as well as a discussion on Energy trade within North America, co-hosted by Christyne Tremblay, Deputy Minister, Natural Resources, Canada.

For more information, please contact the Council's Mexican Member Committee.