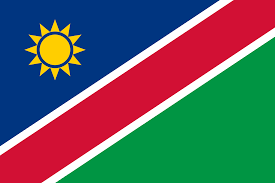 Some of the brightest and the best young Namibian professionals and students convened in Windhoek to discuss how local resources could be made beneficial to the country's population by establishing a fund geared towards ongoing research and capacity enhancement.
The public lecture, organised by the World Energy Council's
Namibian member committee,
was held on 11 August at the University of Namibia to mobilise and inform the student community and the public at large. It formed part of a wider awareness campaign to further promote the Council as a leading network of leaders promoting affordable and sustainable energy systems.
The audience, comprised of mainly researchers, young professionals and students whose study fields ranged from law, business administration to petroleum geology.
The lecture commenced with an outline of the Namibian energy scenario highlighting the key issues within the energy sector that need urgent attention in order to make Namibia a self-reliant energy country.
The African energy outlook was then presented focusing on challenges and opportunities that can be seized in order to reduce the deficit of energy access across the entire continent of Africa.
The lecture highlighted the areas and energy resources that are available for development within Africa as being diverse and economical. The resources identified ranged from renewable to clean energy sources such as solar, wind, nuclear, hydro and biomass among others.
The case of energy security was then broadly discussed to inform the audience on how Africa was in dire need to have a secure energy supply and the importance of energy security for household and industrial consumption.
To this end, two of the Council's flagship studies,
The World Energy Issues Monitor
and
World Energy Trilemma 2016
, were presented to the audience.
The participants showed a great interest in current critical issues high on the energy agenda and their impact on the development of countries not only within Africa but on a global level, and left the lecture with a deeper understanding of what energy proposals could be developed for future implementation within Namibia itself.
Namibia has been a member of the Council since 1992 and has attended and contributed to World Energy Council events around the world.
The Namibian member committee embarked on an annual work plan to ensure that energy related matters are addressed through the various Council programmes.
The Ministry of Mines and Energy was appointed by the Namibian member committee to act as a Working Group to coordinate these programmes. The outline of the working Group currently focuses on three areas: The council's
Future Energy Leaders' programme
(FEL), the World Energy Council Academy as well as the Council's study groups.