Sharm Offensive?
This blog was originally posted on LinkedIn by Secretary General and CEO of World Energy Council Dr Angela Wilkinson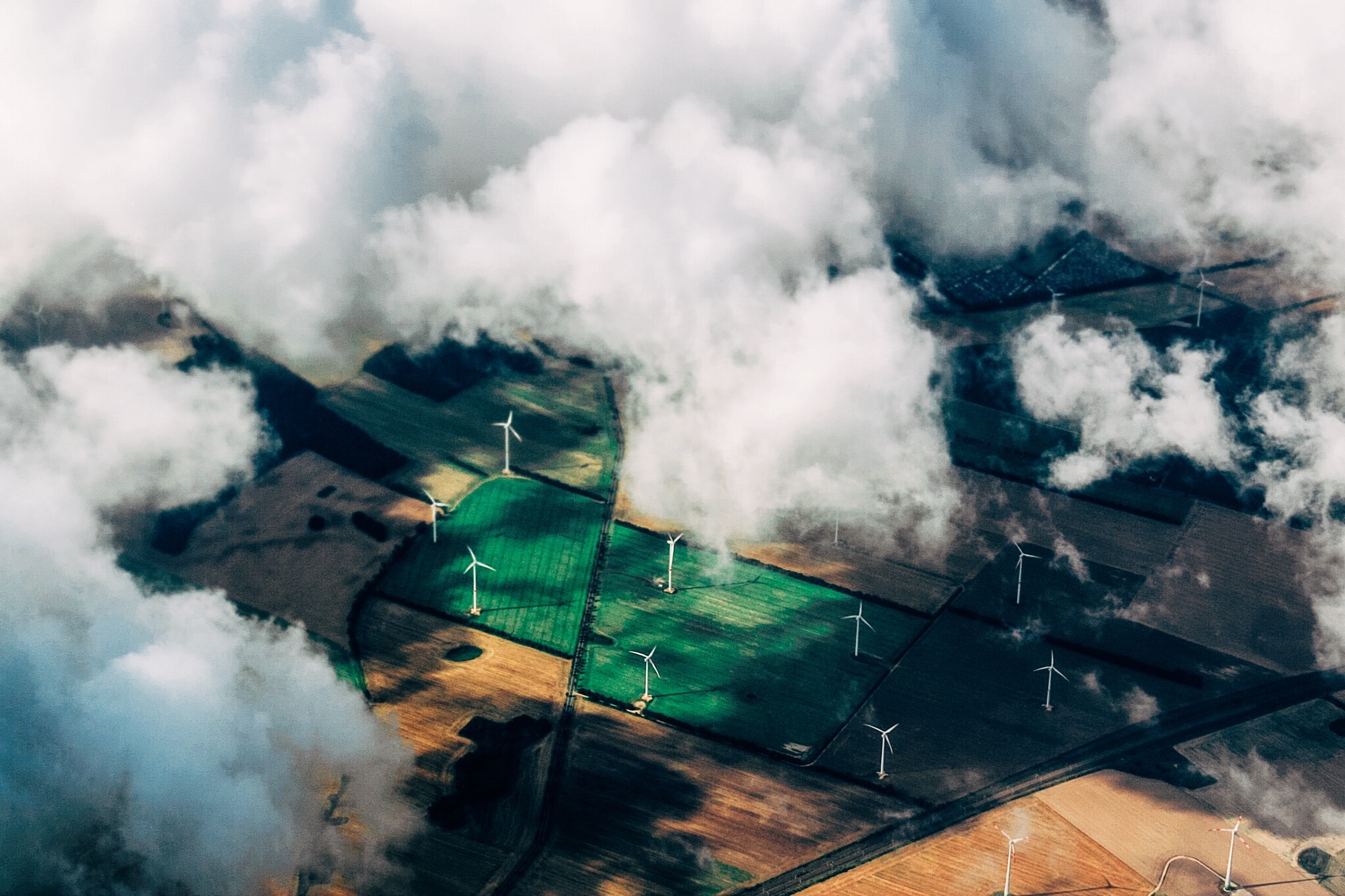 Picture: Aerial Photo of Wind Turbines, Credits Thomas Richter
Media and personal reports about Sharm El Sheikh COP27 are in abundance. Based on initial reflections the most common take-aways appear to be three-fold:
Not enough was achieved. Despite the accelerating pace of technology innovation and start of a new chapter on loss and compensation for developing countries and vulnerable communities, the hope of 1.5oC is on life support.
Prices are too high. Local food and accommodation prices were increased 10xfold. Another example of how costs-of-living and costs-of-lives crises are connected through market forces.
It is time for a new model. Blue, green and ministerial 'zoning' does not help in connecting climate-, energy- and human-security challenges, solutions and change agents.
A 'dialogue-of-the-deaf'
On energy day, I bumped into a senior politician and former UK prime ministerial candidate. Before I had a chance to properly introduce myself, he started berating me about oil and gas licenses and strongly encouraged me to cease what I was doing. On another occasion, a billionaire green hydrogen advocate told me I was 'business-as-usual' and as a result 'babies would boil'.
My focus is on promoting the benefits of sustainable energy for 10 billion better lives and one healthy planet. I have worked on climate change and sustainable development challenges for nearly 40 years. The World Energy Council is not a lobby group or bandwagon: we sustain a globally inclusive, systemic and progressive energy leadership agenda.
Throughout the entire COP experience, there remained a lot of "tell". A 'dialogue-of-the-deaf' is nothing new, but the dismissive tone of 'with us or against us' and 'all good vs. all bad energy' is more than depressing – it's ineffective and dangerous!
Inclusive implementation is a massive opportunity and complex coordination challenge. We are already working to understand the JEDDII puzzle – how to manage the 'just,' 'equity,' 'diversity and inclusiveness,' and 'intergenerational' aspects of energy transitions and additions in parallel with 'clean,' 'net zero' and 'zero fossil.'
Redesigning energy for people and planet, not forgetting peace?
Energy for people and planet is not a single-issue agenda or 'one-size-fits-all' solutions space. We need more energy for peace and must avoid bifurcating the world energy system.
The COP26 triggered a 'race to net zero', and big mover value constellations [1] are rising to the challenge of pace and scale with hydrogen, carbon capture and storage, smart grid integration and sustainable mobility - eyes are fixed on a New Energy Prize, worth $250 trillion by 2050.
Big leadership questions are emerging post COP-27 and in the context of a better-connected climate-, energy- and human-security agenda:
Does the European right to pragmatism now apply to Africa and others?
How will developing countries and vulnerable communities secure their seats at the new global clean energy markets opportunities table?
What are we learning about how to manage energy security AND affordability AND environmental sustainability as we grapple with the increasing diversity of place-based energy transitions (plural) and additions (plural)?
How can we build more effective bridges – intergenerational leadership dialogues – and pragmatically straddle deeper myths – scientific, economic and ecological myths [2] – to facilitate breakthroughs in inclusive implementation [3]?
Inclusive Implementation is a messy and complex coordination challenge
As the world moves to COP28 and the 26thWorld Energy Congress, the challenges of inclusive implementation will remain front and centre of our humanising energy breakthrough action agenda. We will continue to be the platform for constructive leadership involving the whole energy innovation ecosystem – countries, companies and communities of many different shapes and sizes.
Throwing money and technology at complex system change does not work. Inclusive implementation is about mobilising the role of more people and diverse communities in energy transitions and additions. Success is messy!
Achieving speed and scale requires urgent attention to - energy (il)literacy, culture and behaviors, anticipation of new winners and losers, 100s and 1000s of smaller steps and new practices in diverse community-led, place-based transitions.
The best way to avoid the climate change emergency pulling us apart is to pull energy together. The future of energy is about all of us!
A big thank you for the constructive comments on my pre-COP blog on 10 lessons from the last 100 years in energy.
Some of you suggested your top three: (1) energy is a system; (2) energy transition is a process not destination; (3) renewable energy will need other clean energy friends to get to scale. Others kindly offered additions which resonate strongly with our humanising energy breakthrough impact agenda.
We are working against the odds to make this significant moment in energy count for people and planet, whilst not forgetting what we have learned in the last 100 years about energy for peace and prosperity!
---
[1] Big mover value constellations aim focused on system-level disruption and/for disruption. These are characterised by dynamics of competition, cooperation and/or confrontation. See: Constellations of Disruption Report 2019
[2] For further explanation of different myths at play in climate and sustainable development, see 'The Myths That Have Made Us', Image 1, page 3, Cultural Stories and Media Storytelling, Betty Sue Flowers, Analysis and Activism 2020 + US Presidency Conference'