World Energy Council appoints Cristina Morales as Executive Chair, Global Future Energy Leaders' Programmes
The World Energy Council is delighted to announce the appointment of Cristina Morales as the Executive Chair of its Global Future Energy Leaders (FEL) Programmes.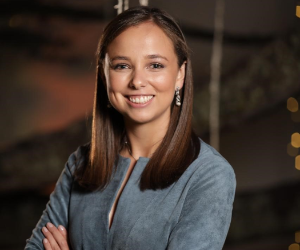 Cristina is currently Project Leader, Energy at Boston Consulting Group (BCG) in Colombia. Before joining BCG, she served as Regional Manager for Latin America at the Council and led Government Engagement and Integration of Start-Ups within the Council's world energy community. Cristina brings with her great understanding of the Council's enduring mission and its Humanising Energy vision.
"I am delighted and honoured to have been chosen to chair the Future Energy Leaders programme of the World Energy Council. The Global FEL-100 and national Future Energy Leaders programmes are unique platforms for gathering the most promising young talent in the world. With the diversity and drive of this outstanding group, we will work tirelessly in shaping a more human and environmentally friendly energy future that enables prosperity for people around the world."
Cristina Morales
In her new role, Cristina will work closely with our global FEL Community, Programme Committee and our Networks & Community Team.
About our Future Energy Leaders programme
Our Future Energy Leaders are amongst the most vibrant communities of our global energy network.
The Future Energy Leaders' Programmes continue to proactively support the delivery of the Council's Humanising Energy vision. At the end of 2021, the Council had around 500 young minds creating new energy opportunities and contributing innovative solutions to the most pressing issues in the energy transition, through the global Future Energy Leaders' programmes.