Project Partners: Oliver Wyman
Healthy energy systems are secure, equitable and environmentally sustainable, showing a carefully managed balanced Trilemma between the three dimensions. Maintaining this balance in context of rapid transition to decentralised, decarbonised and digital systems is challenging with the risk of passive trade-offs between equally critical priorities.
Energy leaders need to manage the competing demands of the energy trilemma. The World Energy Council Energy Trilemma Index is an annual measurement of national energy system performances across each of the three trilemma dimensions:
Energy security – management of primary energy supply from domestic and external sources, reliability of energy infrastructure, ability to meet current and future demand
Energy equity – accessibility and affordability of energy supply across the population
Environmental sustainability – reduction in energy and CO2 intensity, transition to renewable and low-carbon energy sources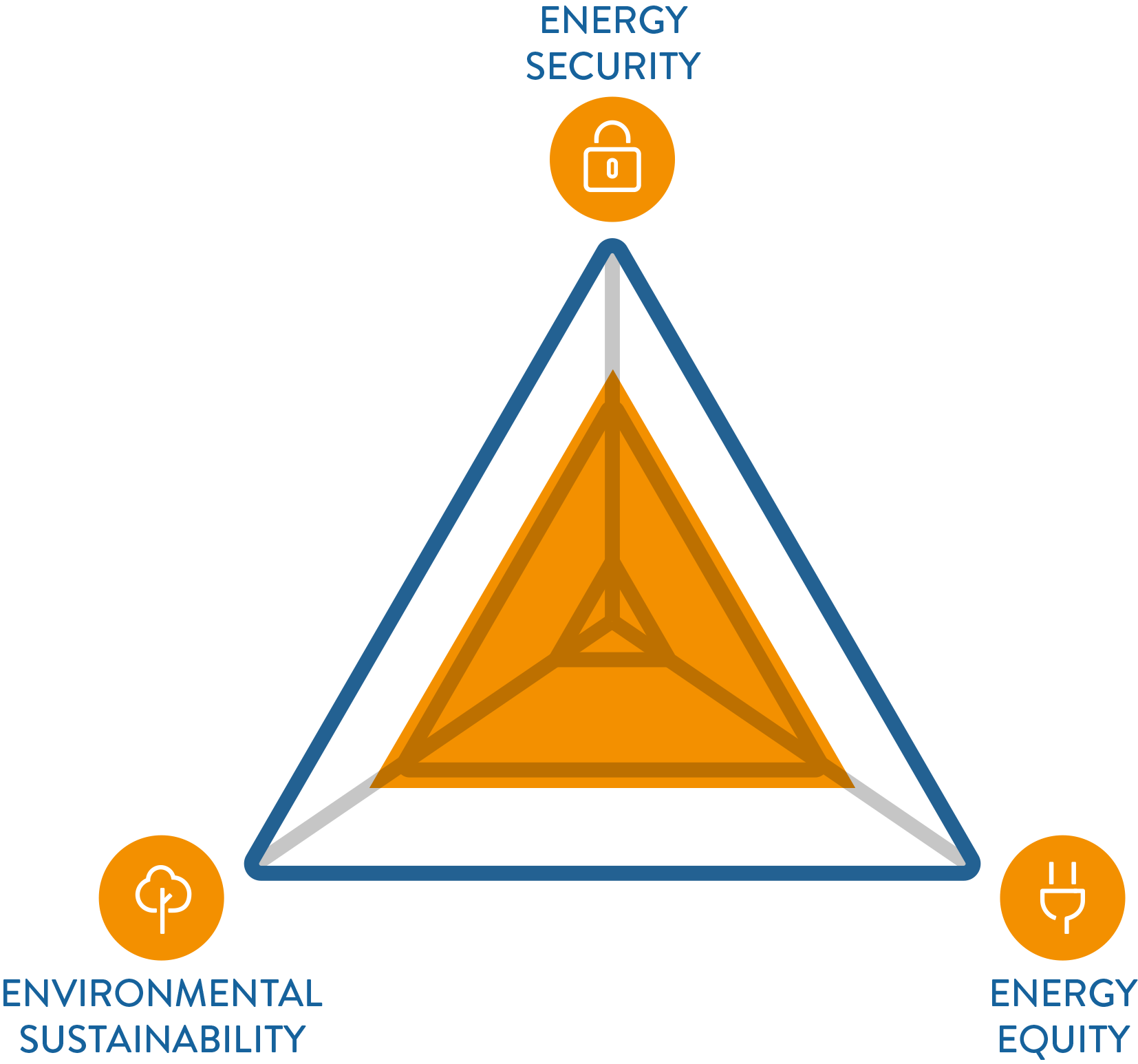 The World Energy Council's Energy Trilemma Index ranks country energy performance on the three dimensions based on global and national data and includes recommended areas for improvements on policy coherence and integrated policy innovation, helping to develop well calibrated energy systems.
125 countries are ranked with an assigned three-letter grade representing the balanced score for their country's energy system. Long-term assessments show relative improvements made over time and in the context of national governance systems and markets. Indexation also enables the tool to provide insights about improvements made on particular indicators.
The tool can also be used to:
Learn from leading performers and best practice
Assess effectiveness of energy policies for enabling balanced transition management
Analyse the urgency of competing priorities
Test the relative impact of focus shifts and new directions
Support dialogue on integrated policy innovation
The World Energy Trilemma ranking provides a good platform for countries to celebrate policy gains, positive trends, and performance relative to neighbours. By collaborating with the Council, national Member Committees can work to develop bespoke national and sub-national Trilemma models.
ENERGY TRILEMMA INDEX ONLINE TOOL
The World Energy Council's Energy Trilemma Index tool is an online platform measuring overall performance in achieving a sustainable mix of policies and includes an interactive index to assess sustainability of national energy policies,
Using the online Energy Trilemma Index tool, users can engage in policy gaming by modelling how shifting priorities affect the balance between dimensions.
The online tool was developed in partnership with Oliver Wyman.