Innovation lies at the heart of the energy transition
Integrating innovators and innovative thinking with our work programmes, activities, experiences and communities is a priority on the Council's agenda. We create platforms to accelerate and deepen capabilities that can help to drive the energy transition. We achieve impact by identifying innovators, matchmaking within our communities and developing those talented individuals who will become our future inspirational energy leaders.
Securing the sustainable supply and use of energy that meets the needs of our planet relies on the successful development and delivery of innovative solutions. This includes transformative innovation in infrastructure, decarbonisation, policy, new technologies, business models and much more.
"We need to think of innovation not as one technology choice versus another, or substituting old technologies for new, but a whole-systems transformation. To do this we need to bring together key innovation accelerators, such as technology, finance, behaviour and new business models."

Angela Wilkinson, World Energy Council Secretary General and CEO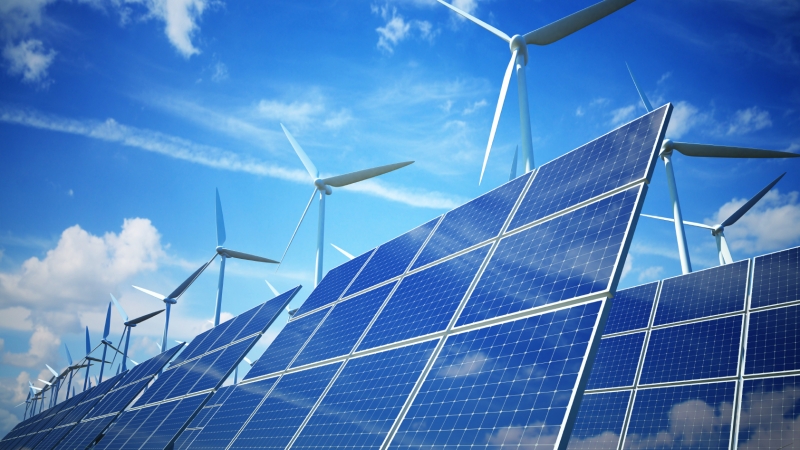 Supporting our innovation agenda, our annual Start Up Energy Transition (SET100) Award, in cooperation with the German Energy Agency (dena), is an international competition for start-ups and young companies worldwide who are creating innovative solutions and building agile organisations to accelerate the energy transition.
SET brings together the most outstanding international start-ups in the field of energy transition with key stakeholders in the energy sector including investors, industry leader incumbents, media and government.
"A fast and global energy transition is key to the response to the rapid climate change. Societies must put emphasis on green innovation in all sectors if they want to achieve their climate goals. That is why Start Up Energy Transition (SET) puts innovation at the core of its work by connecting a wide range of actors in energy and mobility and by providing start-ups with the support they need to scale up their solutions. In the past years, the start-ups who applied to the SET Award showed us bold and creative solutions addressing crucial gaps and accelerating the energy transition!"

Andreas Kuhlmann, dena Chief Executive
SET Awards 2021
Fifteen SET finalists were selected in spring 2021 from 543 applications from 89 countries and virtually presented their ideas to an international jury of experts during the SET Tech Festival 2021. The five winning start-up were announced in the course of the SET Award Ceremony, live from the Radialsystem in Berlin.
HYDROGEN GLOBAL
Hydrogen Global is another step in our agile approach to mainstreaming systems innovation and aims to promote greater awareness of the role of and need for clean molecules such as low carbon hydrogen as a compliment to accelerating electrification.
THE ENERGY PULSE: NAVIGATING THE FUTURE
We asked the global energy leaders the following questions:
What will be the biggest source of tension within the energy industry in 2040?

What will lead to the biggest growth in energy demand by 2040?

Which measures/technology will have the biggest impact on how energy is consumed by 2040?

Which technology will have the biggest impact on how energy is produced by 2040?

Are energy leaders paying enough attention to the issue of affordability when thinking about energy transitions?
Innovation Focus: E-Quality – Basic Energy Access is Not Enough!
In 2018 the World Energy Council (Council) began an effort to dig deeper and try to understand why, in this day and age, so many hundreds of millions of people do not have access to meet basic needs, let alone access to energy that can transform their livelihoods and bring new opportunities to their communities.
Based on our exploratory interviews, energy access should be about more than offering basic access to achieve basic needs; energy access should be about the drive to enable the whole community to flourish and transform. Basic energy access is a first step in the journey and must be part of a holistic approach toward Quality Energy Access.
"The dominant focus on household access is too often unbalanced with the energy needed for industry and commerce. Historically, economic growth in Europe and the USA was driven by energy for industry first and households later, but we are flipping the order in Africa. Ghana is going to reach universal access by the IEA definition in the next 5 years, but it is many years away from solving its structural energy problem, which is the cost and reliability of electricity for business"

Todd Moss, Executive Director, Energy for Growth Hub
Innovative collaboration and experiences
We collaborate with our diverse global member communities around the world, share know-how, identify and clarify strategic choices and better options, and develop new timely and deeper insights which are essential in translating new energy visions into reality.
We connect and engage experts within our network, leverage interactive events and experiences and deliver tools and platforms to facilitate innovative collaboration to lead the energy future.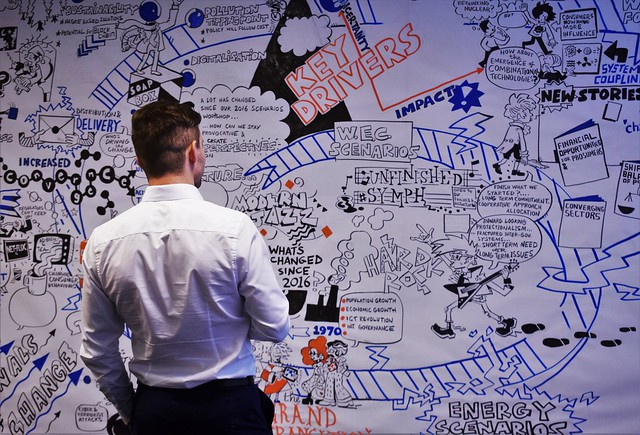 "As technological opportunities evolve and diversify, the energy sector needs to adjust its focus towards the right investments and innovations that accelerate from a systemic view. Operators need to discuss how they want to secure flexibility and supply; how they create suitable infrastructures; and how they want to enhance new possibilities to connect and turn consumers into dynamic actors.

The World Energy Congress in Abu Dhabi gives us all an opportunity to enhance our understanding of political, economic, and technological forces and trends shaping the energy industry. That's why we look forward to connecting with our customers and thought leaders from across the globe to discuss and collaborate on providing energy solutions for today....and tomorrow."

Lisa Davis, CEO, Gas and Power, Siemens AG