Start Up Energy Transition Awards 2021
Innovation is transforming energy systems; it is driving change and bringing solutions to key energy system challenges.
We recognise the importance of supporting innovation in energy transition which is why we have partnered with dena, the German Energy Agency, to identify the best innovators from around the world, who are creating and developing future-oriented solutions from all areas of energy.
The Start Up Energy Transition (SET) Awards brings together the most outstanding international start-ups in the field of energy transition with key stakeholders in the energy sector including investors, industry leader incumbents, media and government. In the last five years, the award has received more than 2,300 applications from 102 countries.
Fifteen SET finalists were selected in spring 2021 from 543 applications from 89 countries and virtually presented their ideas to an international jury of experts during the SET Tech Festival 2021. The five winning start-up were announced in the course of the SET Award Ceremony, live from the Radialsystem in Berlin.
2021 WINNERS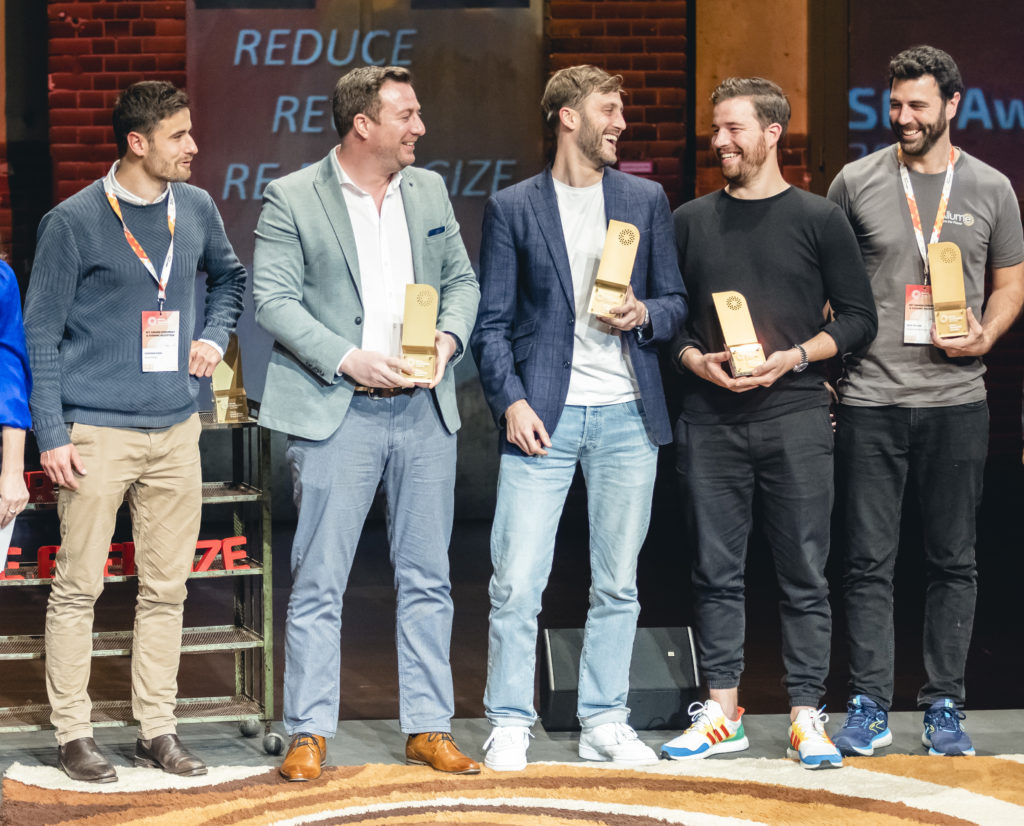 On 20 October, 2021, after considering 543 applications from 89 countries, five winners of the SET Awards 2021 were announced.
ecoligo GmbH, Germany | Clean Energy Generation
Allume Energy, Australia | Demand-Side Innovation
ACCURE Battery Intelligence GmbH, Germany | Energy Distribution & Storage
kraftwerk TUBES GmbH, Germany | Smart Mobility & Transportation
S4S Technologies Ltd, India | Quality Access & SDG-7
"A fast and global energy transition is key to the response to the rapid climate change. Societies must put emphasis on green innovation in all sectors if they want to achieve their climate goals. That is why Start Up Energy Transition (SET) puts innovation at the core of its work by connecting a wide range of actors in energy and mobility and by providing start-ups with the support they need to scale up their solutions. In the past years, the start-ups who applied to the SET Award showed us bold and creative solutions addressing crucial gaps and accelerating the energy transition!"

Andreas Kuhlmann, German Energy Agency (dena) Chief Executive
Find out more about the SET Award winners 2021
If you would like to discover more energy and mobility innovations, check out the SET100 2021, along with the 15 finalists of the SET Award 2021.
Want to know more about past SET start-ups? Visit the start-ups showroom.
LET'S HEAR FROM 2021 AWARD WINNERS...
PREVIOUS WINNERS