The Power of Clean Energy for Women
Imagine if, every time you went to cook a meal or read a book, you had to use a toxic energy source. Having to rely on kerosene lamps fashioned from a can of bug spray with a naked flame, called koroboi in Swahili, is a reality for many in the poorest parts of sub-Saharan Africa. They can be deadly, frequently causing burns and fires, and polluting household air. Women and children are the most severely affected by these dangers.
There is a clear link between finding better energy solutions for the world's poorest and having more female participation in the energy sector, according to Marie-José Nadeau, the former chair of the World Energy Council, who also was the first woman to hold this seat. She is focused on leading the charge for more equality in the energy industry. "If we are to find the solutions for a sustainable energy future then there must be a diversity of voices, and that includes women," she said in a speech.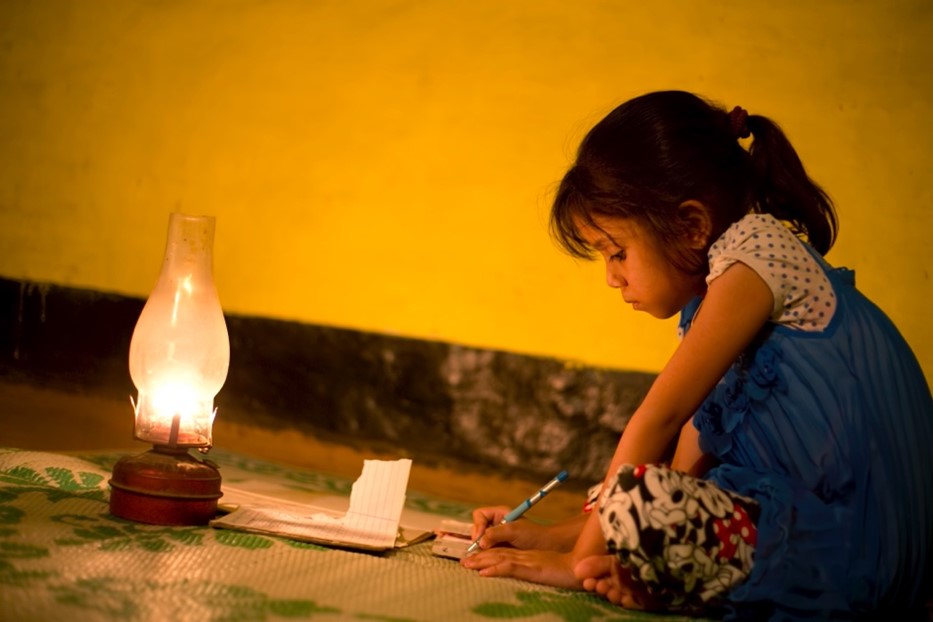 Gender equality is essential for the rapid transition to cleaner energy. "The energy sector is growing rapidly, and will need more people, and new skills," says Christine Lins, executive director of the Global Women's Network for the Energy Transition (GWNET), an organisation addressing gender imbalances in the sector through networking, advocacy, training, and mentoring. "The industry will only succeed and thrive if they get the best talents of both women and men," she says.
Today, the renewable energy sector employs about 32% women, compared to 22% in the energy sector overall, according to a 2019 report from the International Renewable Energy Agency (IRENA) - but there's still a way to go to balance the scale.
A number of programmes that focus on both renewables and gender are coming to the fore. The Energy and Environment Partnership Trust Fund Africa (EEP Africa) a multi-donor fund managed by the Nordic Development Fund (NDF), provides early-stage grants and financing to clean energy projects and technologies, with a strong focus on a gender-inclusive energy transition. One-third of EEP Africa's current portfolio is made up of female-led companies and 42% of jobs created by EEP-funded projects have been for women. "This is helping to build momentum of more women being employed in renewable energy from the highest echelons, to the grassroots," says Karin Isaksson, managing director of NDF.
"EEP Africa has demonstrated how simple decisions in shifting focus can bear immediate results." Change is already underway, she says, pointing to last year's EEP Africa Rising Energy Leaders Award, where four out of the five recipients were young women working to increase clean energy access in their regions.
Women are key drivers of economic and social growth, and there's a strong business case to be made for their inclusion, according to Value for Women (VfW), a specialised advisory firm helping organisations advance gender inclusion. Their research into the effects of their Gender Forward Business Practice (GFBP) Framework indicate that positive improvements can be seen in sales revenue, customer retention and customer satisfaction, among other performance areas.
An upcoming report titled: "A framework for gender-forward business practice" by VfW and the Shell Foundation, outlines these research results, and looks at case studies. A pilot project for Bboxx Rwanda took a gendered approach to customer education about its pay-as-you-go home solar systems. Their field technicians targeted their customer education training to "primary registered customers" - typically the men of the household. As a result, women customers - typically the primary users of the products - were often overlooked during the installation and education process. By ensuring women were engaged in the installation and customer education process, the company saw a reduction in incoming calls for technical questions and problems, and a 9% reduction in defaults and missed payments.
Sistema.bio currently operates in Mexico, Colombia, Kenya and India, where the company manufactures, sells, installs, and finances biodigester systems for small and medium-scale farmers, to convert their waste into renewable biogas and organic fertiliser. The company impacts women as farmers as well as end-users of its biogas digesters, and has, in recent years, increased its strategic efforts to recruit and advance women within the company, both in leadership and the workforce.
In its Kenya office, with support from both Shell Foundation and EEP Africa, Sistema.bio actively sought to achieve gender balance. Despite already having a high percentage of women in leadership roles, only 38% of its sales staff were female and all their technicians were male. The company worked to recruit and hire more women in its sales and technical departments, instituting policies to create a gender-inclusive workplace, such as generous family leave policies.
Emmy Soi was hired as an assistant technician at Sistema.bio, and worked her way up to senior technician. Although she feels supported by her colleagues, she says she regularly deals with customers who question her technical abilities.
"In a rural society, where technical jobs have been dominated by men, it is almost natural that our clients will be sceptical of our ability to do a proper installation," she says, remembering one client who, after having her installation completed, still seemed to doubt if she would ever get gas. "But after two weeks, she started cooking and would call us with a lot of excitement and appreciation for the opportunity the company has given to women."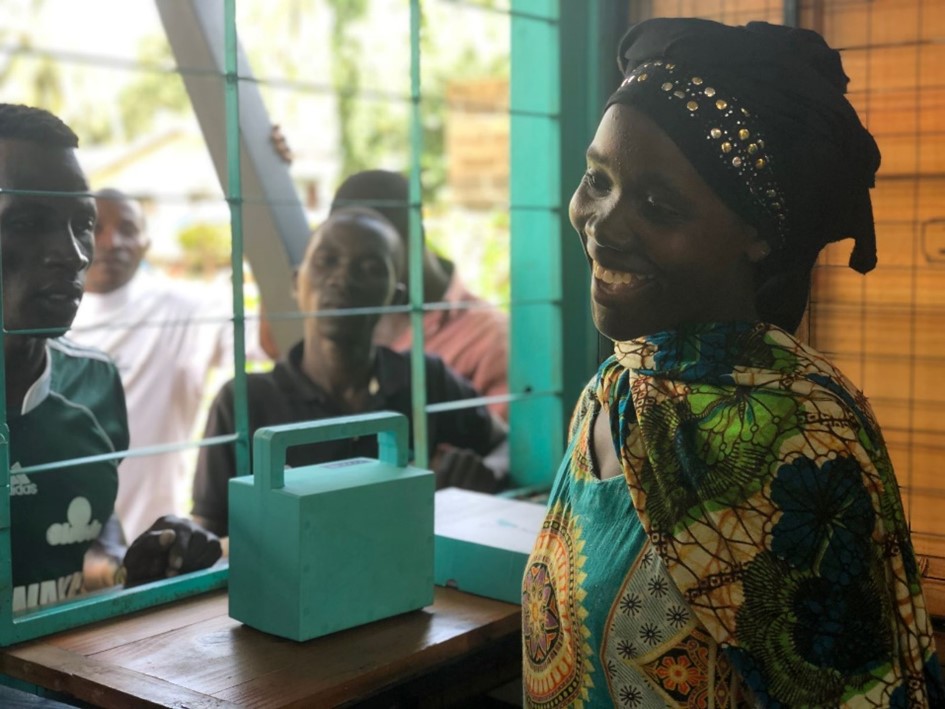 Jaza Energy, a grantee of EEP Africa, is a company based in rural Tanzania that has hired an all-female team to manage its solar energy hubs. Women operate some 60 solar energy hubs in villages throughout Tanzania, offering home electrification kits and rental battery packs, as an affordable alternative to koroboi. The project delivers clean energy access to some 15,000 people in remote villages and has created employment for 180 women.
Another EEP Africa grantee is the Malawi-based company Yellow. Yellow was co-founded by a local woman and has become the leading solar home system distributor in the country, reaching 100,000 connections in just three years. In addition to hiring women as agents and technicians, Yellow provides mobile phones and digital skills training for female entrepreneurs in the communities it serves. Other companies in the EEP Africa portfolio that are led by African women include Mukuru, which produces improved cookstoves in Kenya, Water Access Rwanda and Wala Clean Energy, which bring solar irrigation to rural farms, and Powerlive, which is distributing solar systems and appliances in Zimbabwe.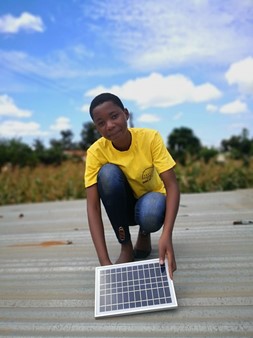 These and other companies in the sector are demonstrating the value of investing in women. The provision of clean energy in Africa has the potential to improve lives, power communities, and reduce the climate impact on the planet. To maximise the benefits and ensure a just energy transition, engaging women as leaders and agents of change is vital.