Day 3 - Inclusive prosperity: New policy imperatives
The third day of the 24th World Energy Council was dedicated to exploring the new dynamics of energy policy. A mix of plenary and parallel sessions discussed energy for prosperity, including inclusivity, SDGs, regional integration and the importance of communities.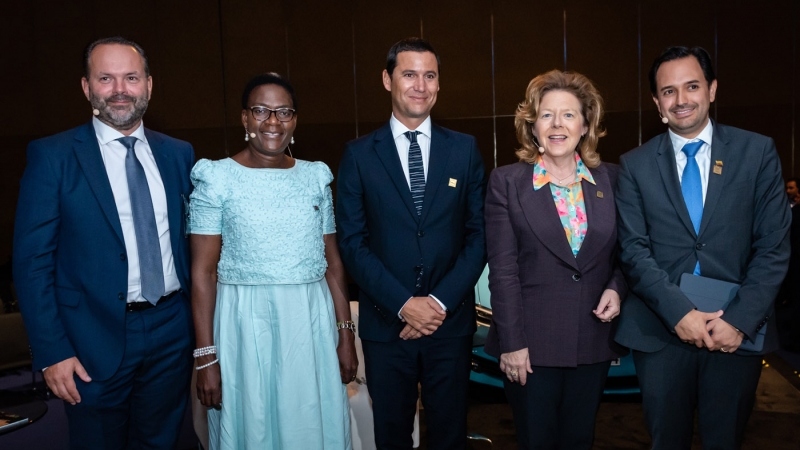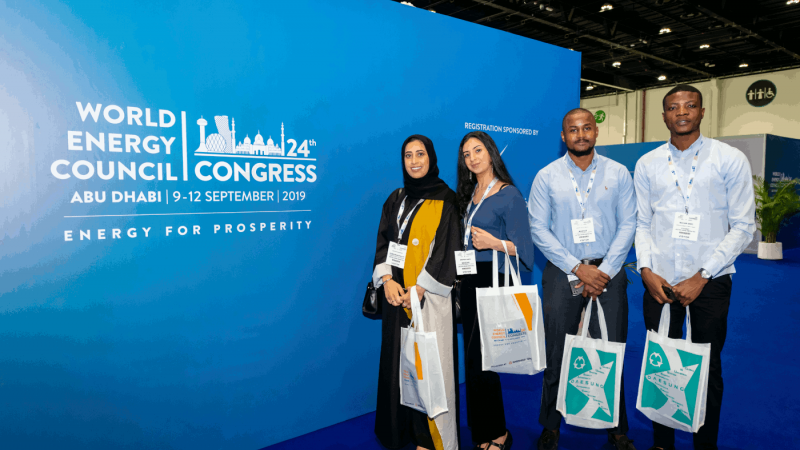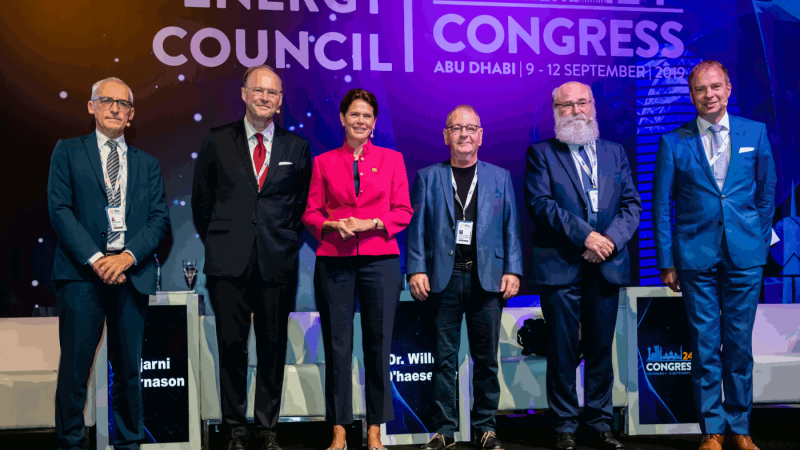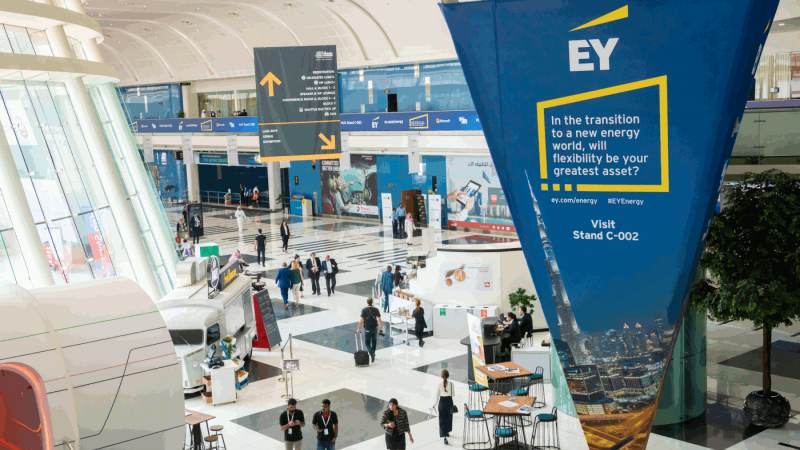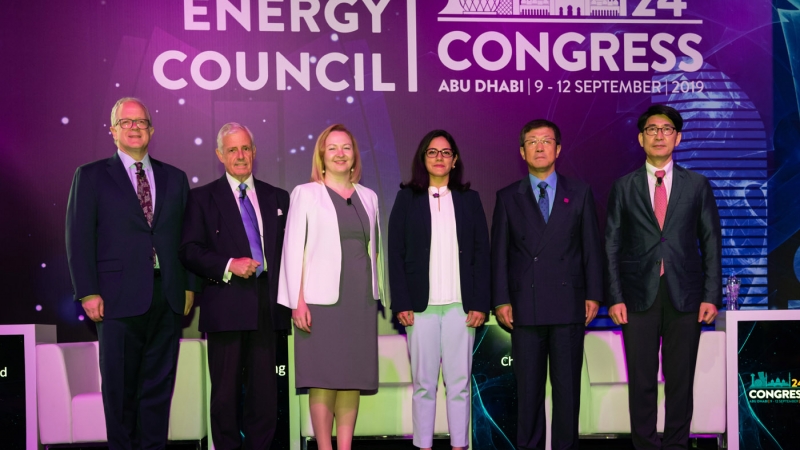 ---
DAY 3 HIGHLIGHTS
---
WORLD ENERGY LAUNCHES TRILEMMA INDEX | 2019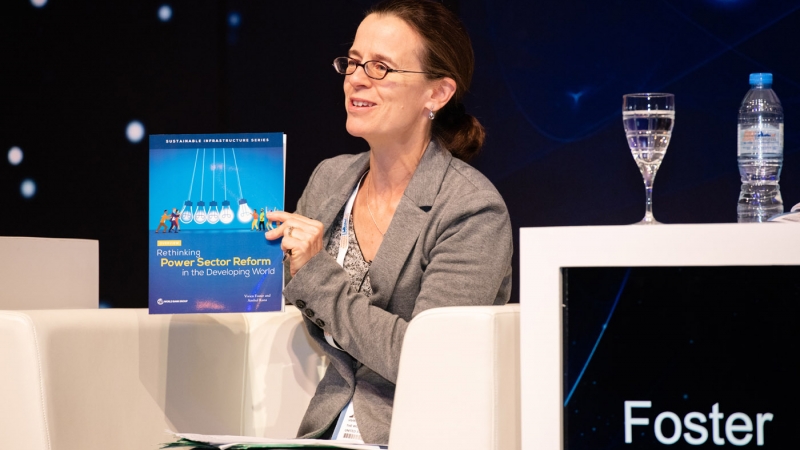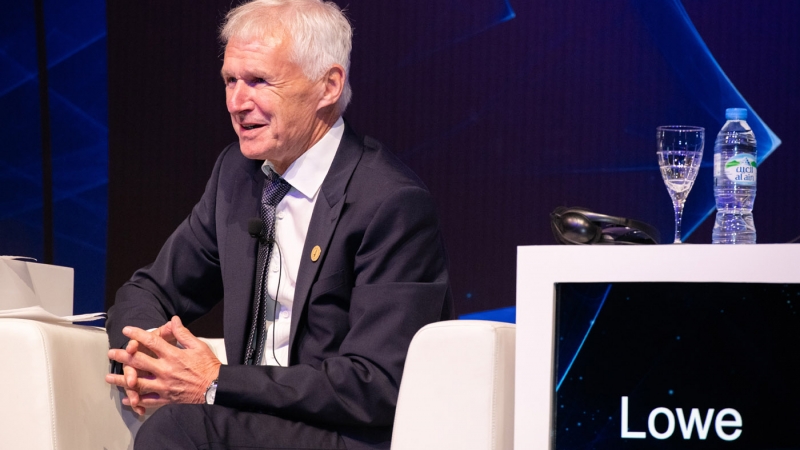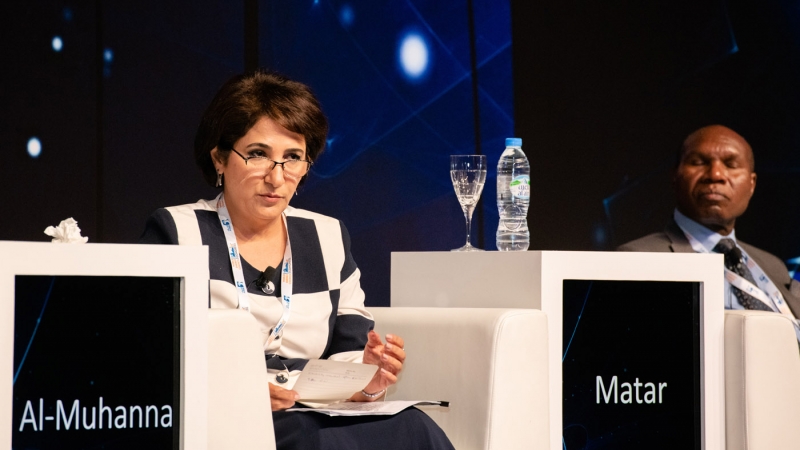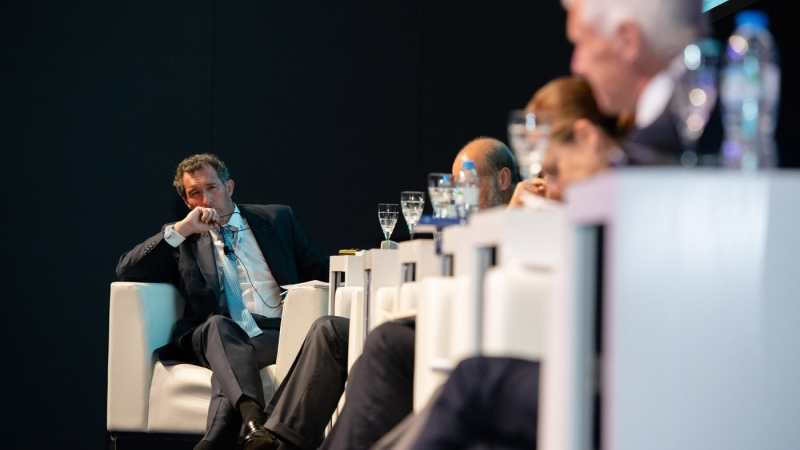 "There has been a positive trend with nearly 130 countries improving their Trilemma performances. An integrated and coherent policy pathfinding approach is essential in managing robust transitions. Every policy maker can and should use the Index as an unique and useful tool to establish their national baseline and explore how best to improve their energy policy performance."

Dr. Angela Wilkinson, Senior Director, Scenarios and Business Insights, World Energy Council
The World Energy Council, in partnership with Oliver Wyman, launched their updated Trilemma Index. The Trilemma Index is one of five tools in the Council's Transition Toolkit and has been improved to enable users to compare their current rating with past performances.
"The 2019 Trilemma Index shows that nations are undergoing a faster-paced energy transition by balancing policy, corporate action, national resource usage and changes to individual behavior with environmental concerns. Looking at these trends in aggregate as well as at the national and regional level can give policymakers and business leaders direction to shape the future of energy."

Francois Austin, Partner and Global Head of Energy, Oliver Wyman
---
EUROPEAN REGIONAL PERSPECTIVES
European Regional Perspectives were released today as part of the World Energy Scenarios | 2019 launch at the 24th World Energy Congress. Regional Scenarios were produced in partnership with the Paul Scherrer Institute.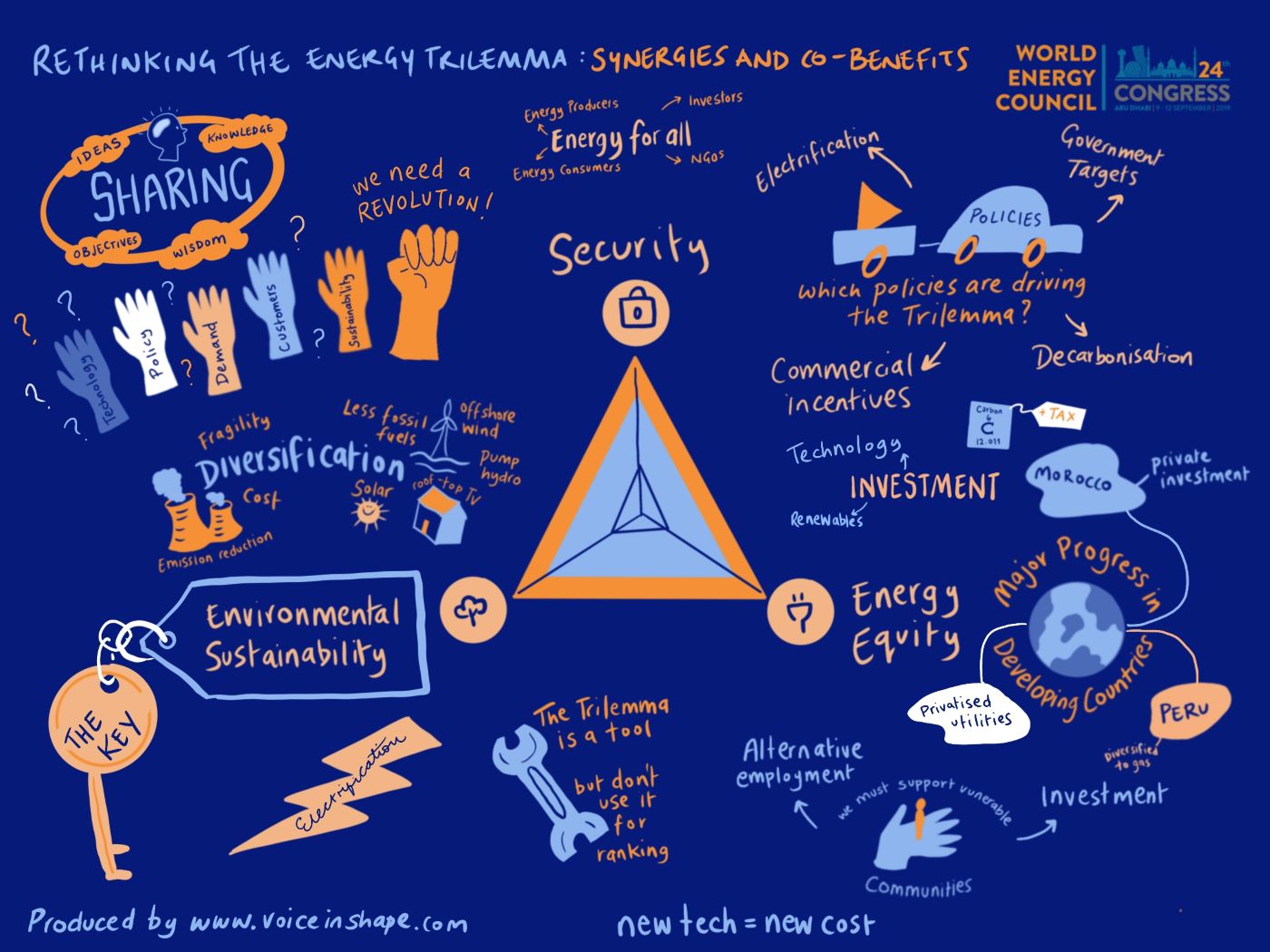 ---
POWER, POLICIES AND PURPOSE: A NEW ERA OF ENERGY GEOPOLITICS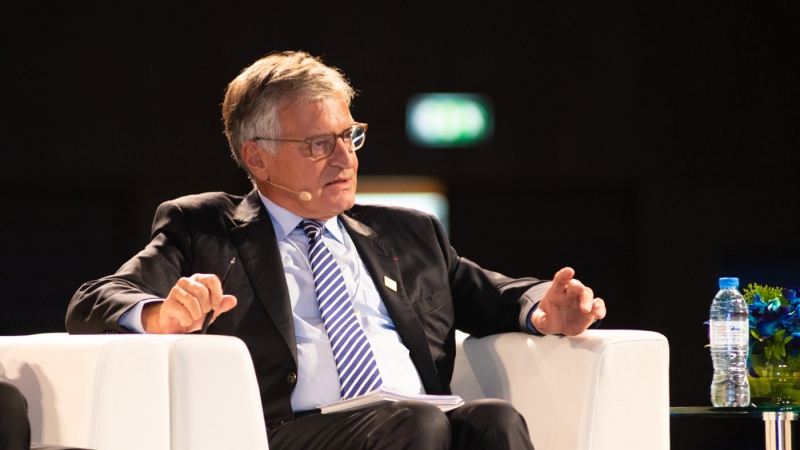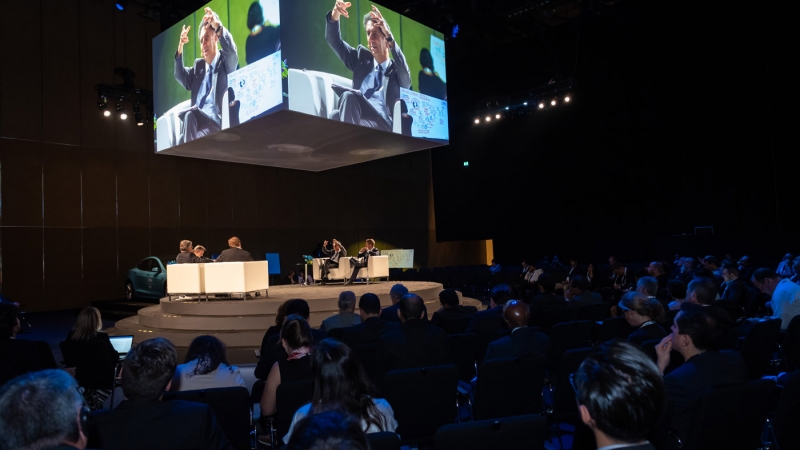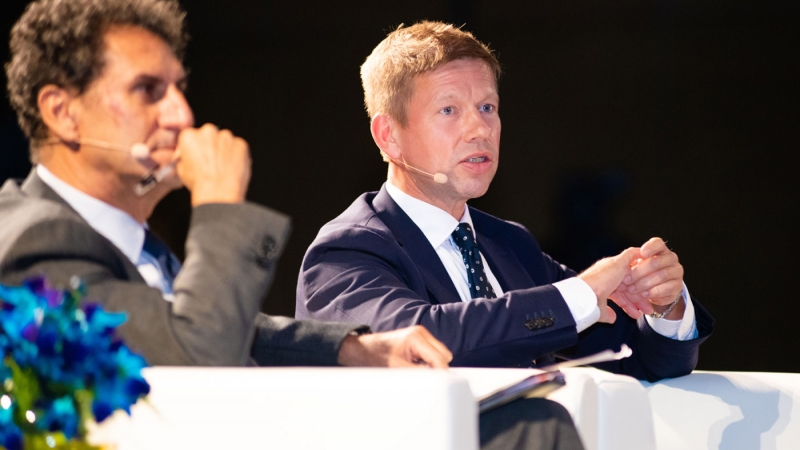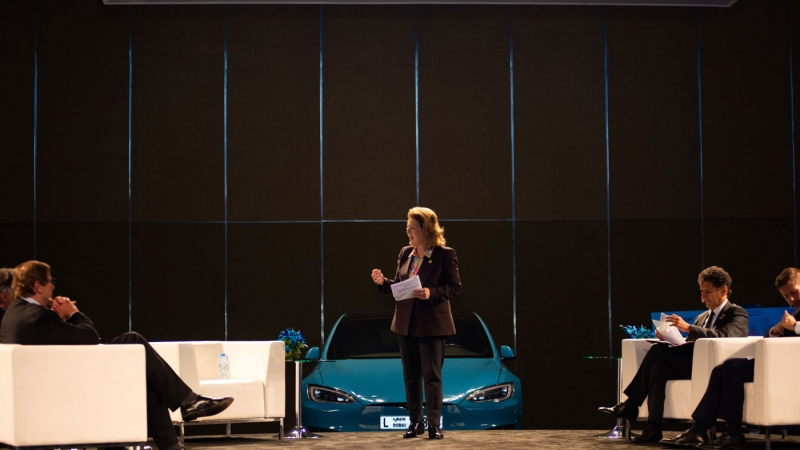 "Time matters, & how we manage the politics of this process of change is absolutely key."

Carlos Pascual, Senior Vice President, Global Energy & International Affairs, IHS Markit
A succesful energy transition requires a level of unprecedented international cooperation. As global alliances evolve and national policies shift, international organisations have a central role to play in promoting unity, collaboration and common energy interests.
Moderator Carlos Pascual, Senior Vice President of Global Energy & International Affairs at IHS Markit, was joined by Christian Zinglersen, Head of Secretariat at the Clean Energy Ministerial Secretariat, Francesco La Camera, Director General of IRENA, Frederick Kempe, President and Chief Executive Officer of the Atlantic Council, and Jean-Marie Dauger, Chair of the World Energy Council.
Key themes that emerged from the discussion included:
Maintaining clarity on the purpose, the reason and rationale for what we do is existential and key to our future human aspirations and sustainability of the planet. We can't forget that, it has to be what drives us and pushes the pace of change.
There are many, many points of light. They might be in the private sector, a technology, on cities, non-governmental groups and states. Yet, the gaps are still huge. The pace of change needs to further accelerate.
The issue of pace of change is existential to the equation and how to further accelerate the pace of change. It requires leadership to ensure that change is acceptable, it brings people in and keeps us going. Leadership and having a vision are essential.
Technology doesn't solve everything. We need a redefinition of what we can do. When we look at the combination of population growth, increased energy access, challenges of sustainability, climate, the pace at which we have to operate. We need that technological drive that allows us to get better.
These issues have to be driven at governmental level and private sector levels. The combination of these issues is going to be at the core of what the geopolitics of humanity is going to be. If we can manage that, with the leadership injected into it, it will drive us to success. The effective and responsible management is going to be fundamentally key.
Opening plenary - Driving innovation: The role of governments in the future of energy
Parallel sessions (1)
The new energy security agenda
Progressing the vision for regional integration
New regional perspectives: Forging new avenues for Europe's energy policy
Communities and the social license to operate
Energy, water, food: An ecosystem on the cusp
Accelerating action on the SDGs and the carbon+ agenda
Market design: Enabling the energy transition
Parallel sessions (2)
Enhancing energy security and electricity integration in the MENA region
Rethinking the energy trilemma: Synergies and co-benefits
Navigating the future: What's on top of mind for energy professionals?
Stepping up on climate action
New regional perspectives: What will fuel North America's future energy system?
Closing plenary - Power, policies and purpose: A new era of energy geopolitics
---
ENERGY, WATER, FOOD: AN ECOSYSTEM ON THE CUSP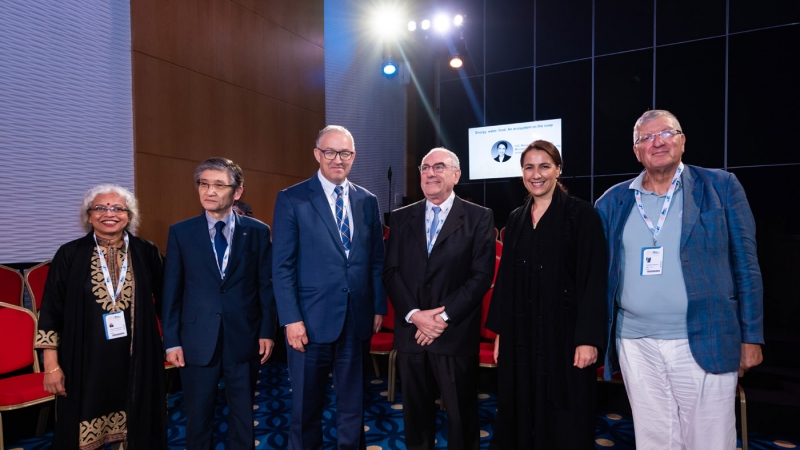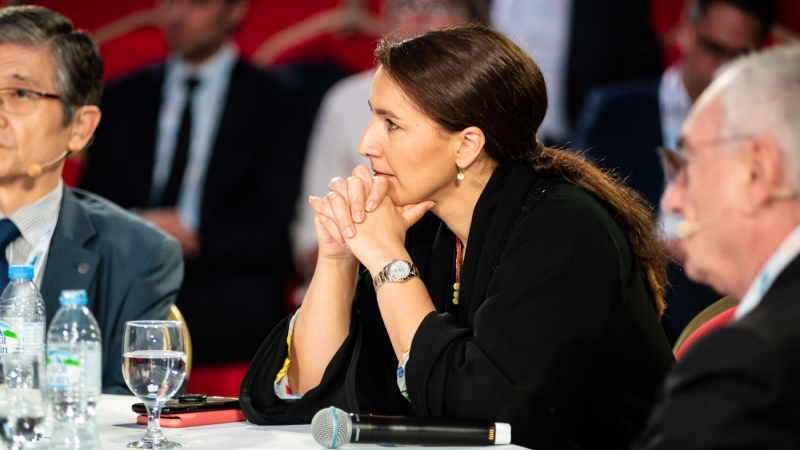 "There is no time for waiting any more,we need to make decisions faster, we should start now with adaptive measures, this is more cost efficient than correcting afterwards."

Ahmed Aboutaleb, Mayor of the City of Rotterdam
A growing global population, rapid urbanisation and economic growth are key drivers of increasing demand for energy, water and food. All three are inextricably linked and require an integrated and cross-sectoral approach to ensure security, affordability and sustainability. As competition for resources and water stress exposes societies as well as economic and business growth to new vulnerabilities, what role does collaboration, policy and technology play in addressing these challenges for a sustainable future?
Dr. Leena Srivastava, Incoming Director General for Science at the International Institute for Applied Systems Analysis (IIASA) moderated H.E. Mariam Hareb Al Mehairi, Minister of State for Food Security of the United Arab Emirates, H.E. Barsaman Pun, Minister of Energy, Water Resources and Irrigation of Nepal, Ahmed Aboutaleb, Mayor of the City of Rotterdam, Philippe Joubert, Senior Adviser International Development at the World Energy Council, RaeKwon Chung, Chairman of the Global Energy Prize International Award Committee and UN Secretary-General's High-level Expert and Leaders Panel (HELP) on water and disasters.
---
ACCELERATING ACTION ON SDGs AND THE CARBON+ AGENDA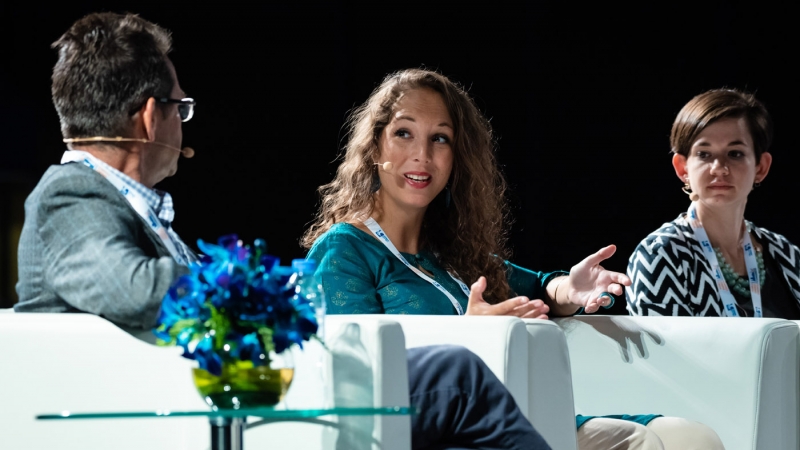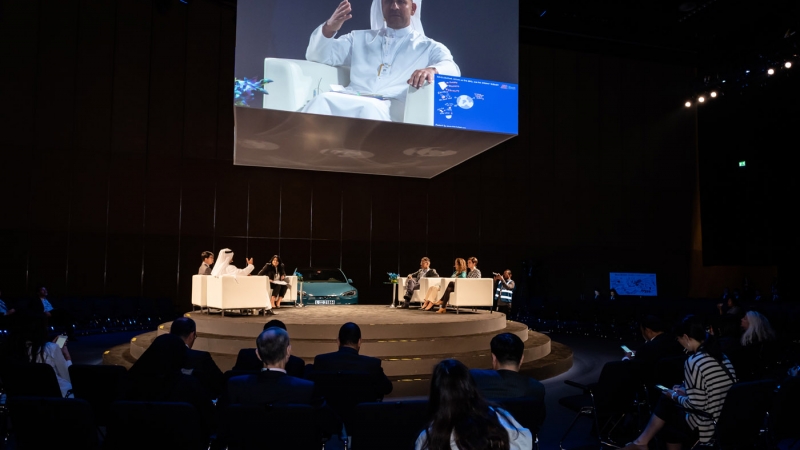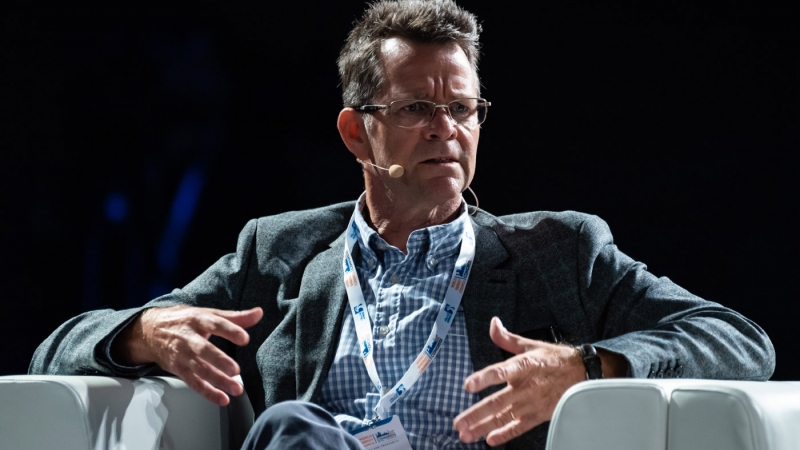 "The issue is emissions. If we're going to really make an impact on emissions we need out of the box innovative ideas."

H.E. Sok Khavan, Secretary of State, Cambodia
From ensuring universal access to affordable, reliable and modern energy to taking urgent climate action to keep the world bellow 2C, the global community has set itself ambitious goals that ask for unprecedented collaboration. Innovative approaches requiring public-private partnerships, investments and new busioness models are an essential ingredient in meeting theses objectives. Session insight:
Sustainable Development Goals are too broad
The private sector needs to set itself less abstract and achievable goals to change public perception in order to tell success stories
There is a need to use technologies for acceleration, otherwise we won't be able to achieve the Paris Agreement
Hanife Ymer of the Mubadala Investment Company moderated H.E. Sok Khavan, Secretary of State in Cambodia, H.E. Abdullah Nasser Lootah, Director General of the Federal Competitiveness and Statistics Authority, Anaïs Amazit, Head of Africa Operations at Barefoot College, Elana Laichena, Founder & Chief Executive Officer at Acacia Innovations and Paul Smith Lomas, Chief Executive Officer at Practical Action.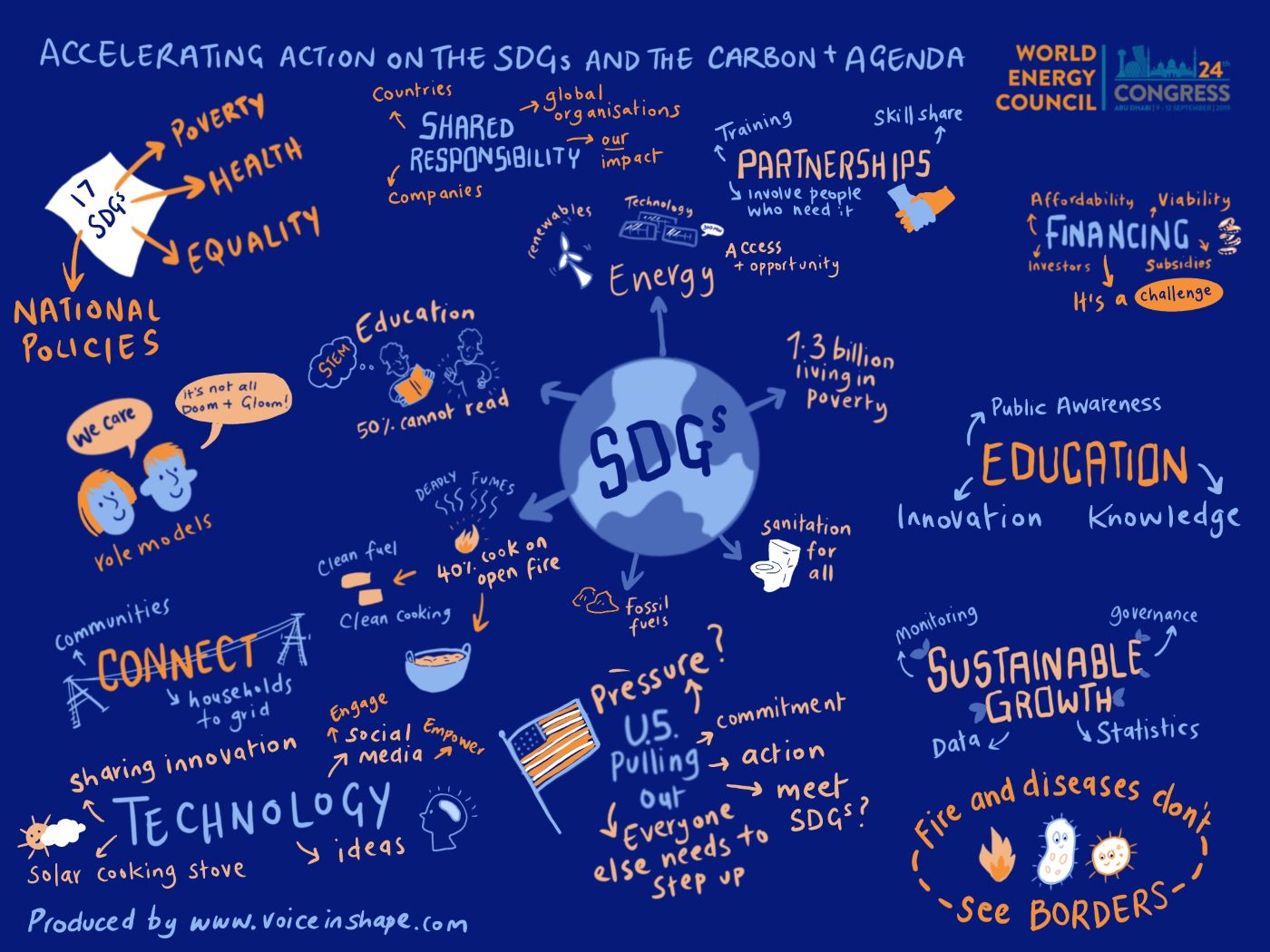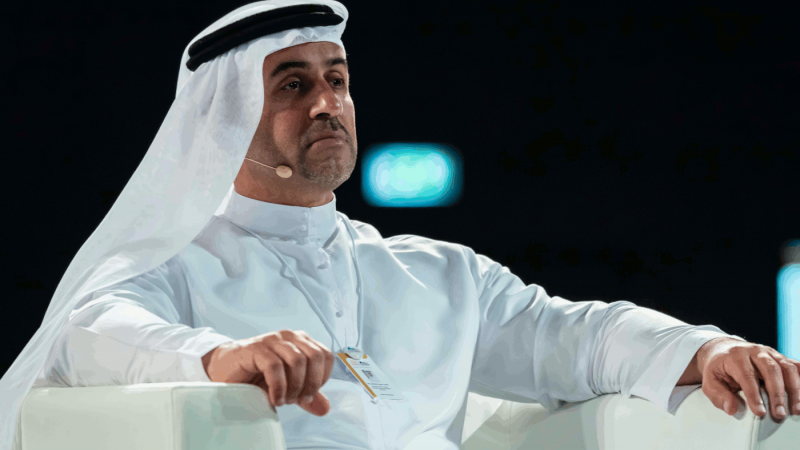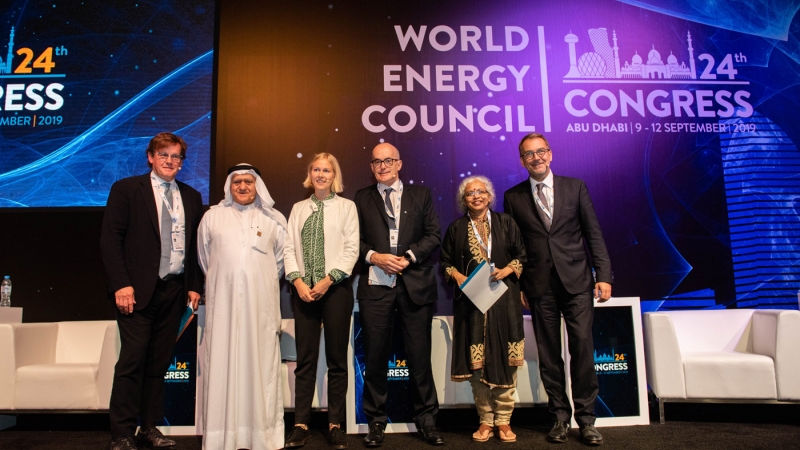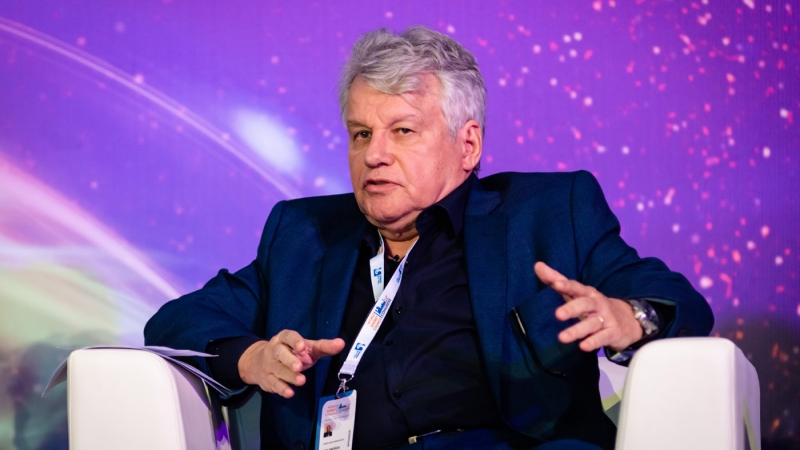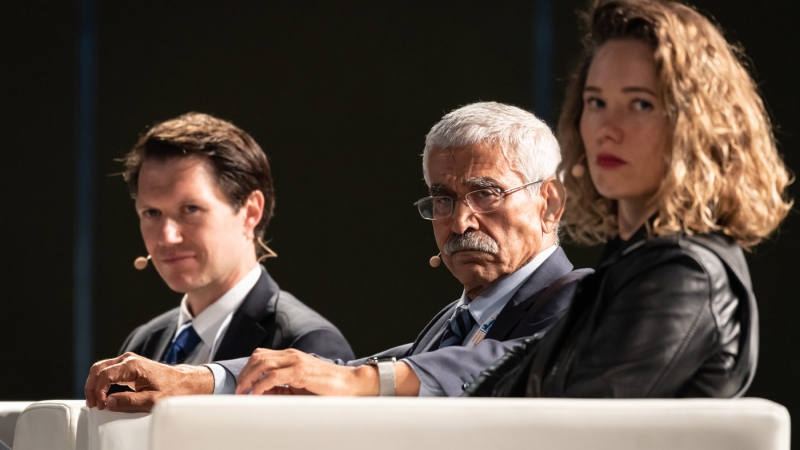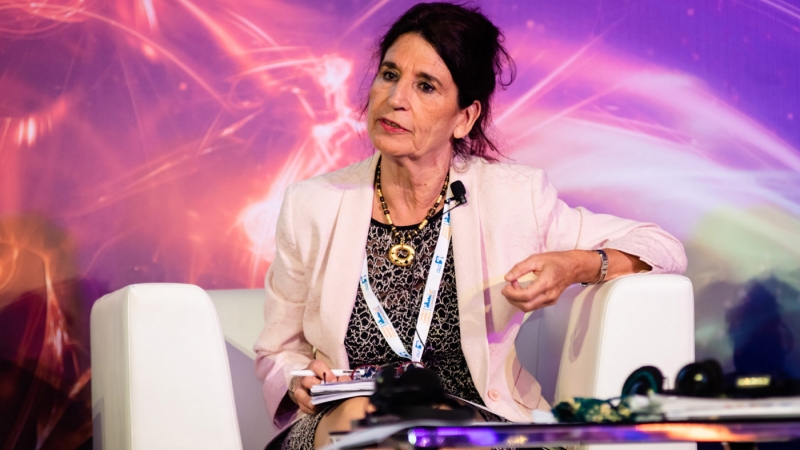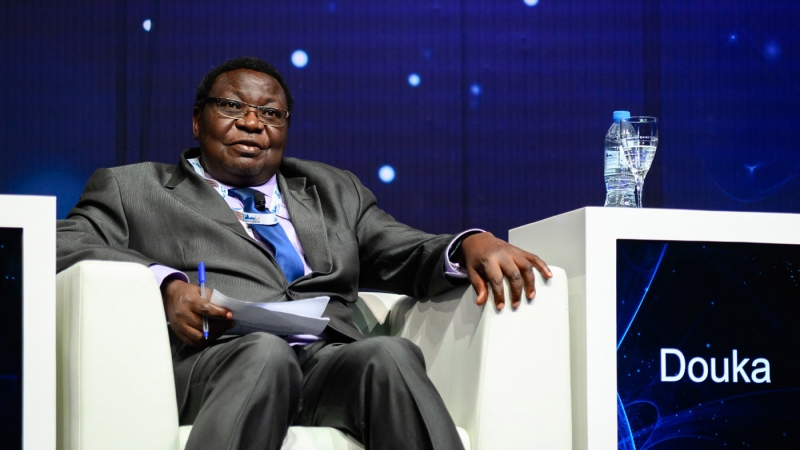 ---
WATCH THE DAY'S MOST MEMORABLE SESSIONS
---
Expererience more daily Highlights: