Project Partners: Accenture Strategy & the Paul Scherrer Institute (PSI)
Long-Term World Energy Scenarios
For the 23rd World Energy Congress in Istanbul, the Council launched 'World Energy Scenarios: The Grand Transition' which recognizes that the energy system is undergoing fundamental changes, shaped by a shifting global context of "the grand transition". The report presented three scenarios with a time horizon to 2060 – Modern Jazz, Unfinished Symphony and Hard Rock – to support the conversation and negotiation on the climate change agenda: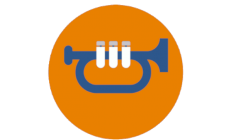 A market-led, digitally disrupted world with faster-paced and more uneven economic growth. Recent signals suggest that this entrepreneurial future might accelerate clean energy access on both global and local scales, whilst presenting new systems integration, cyber security and data privacy challenges.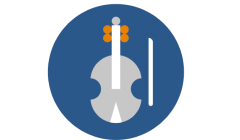 A strong, coordinated, policy-led world, with long-term planning and united global action to address connected challenges, including inequitable access and affordable decarbonisation. Recent signals suggest increased activism and commitment to addressing climate change at the sub-national level, and an expansion of the focus from climate change mitigation to a broader, socially inclusive and economically affordable sustainable development agenda.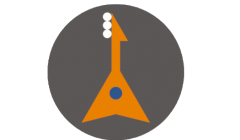 A fragmented world with inward-looking policies, lower growth and less global cooperation. Recent signals, such as the rise of populist leaders and uncertainty about the outlook for international cooperation, imply that this scenario is also evolving into a story of regionally firmer security foundations rather than total fragmentation and "harder rocks."
Each storyline describes a plausible future explores what might happen, not what should happen or what we want to happen. Used as a set, these scenarios provide a useful, pre-decision thinking framework to help energy leaders engage with deep uncertainties and anticipate possible energy transition pathways.
Since the publication in 2016, this scenario framework has been validated by input from the Council's extensive energy expert member community and annual surveys of energy leaders. The three scenarios are perceived by these experts to be more relevant than ever. Discussion of member input has added interesting nuances to each scenario archetype. For the 24th World Energy Congress in 2019, the Council refreshed its global energy foresight and global scenarios narratives. The focus is on a 2040-time horizon, helping to explore a broader, deeper and fast-shifting landscape and to promote a shared and better understanding of the implications of broader and disruptive innovation for the energy industry.
The focused refresh of the scenarios provides new insights into the broader and fast-shifting landscape of innovation, which is emerging from within and beyond the energy system and includes not only new energy technologies but also non-energy technological innovations and a new spirit of entrepreneurialism in energy. The scenarios redirect energy leaders' attention to other non-technological innovations such as new consumer behaviours and innovative business models that disrupt existing value chains and can reshape the whole energy system.

Explore the World Energy Council's latest Scenarios Publications below.